Autumn has officially arrived and it's time to switch up your wardrobe.
If the influx of trends in high street stores is leaving you a bit overwhelmed (and you really can't deal with any more ripped jeans), there might be an easier solution.
Step in, YouTube star Jim Chapman who's teamed up with River Island to create a masterclass in how to look slick wearing their new season styles.
A self-confessed "very British" dresser with enviable style, the vlogger says his tip is to have two aesthetics "one sharp and one super casual".
Chapman also has "multiple man crushes" at any given time, suggesting that fellas should look to the likes of Eddie Redmayne for tailoring and Ryan Gosling for causal style.
His top tips for wearing a suit all day is to make sure you're comfortable: "Try switching out your shirt for a plain tee or rollneck," he suggests.
Heading out on a date night? In Chapman's words: "You should always be making the effort."
He advises experimenting with separates for maximum effect, plus as a bonus: "Make sure you take an outer layer so if she feels the chill you can offer it and be a real gentleman."
With over two million subscribers to his channel and 122 million views on his videos combined, we think we'll take his word for it.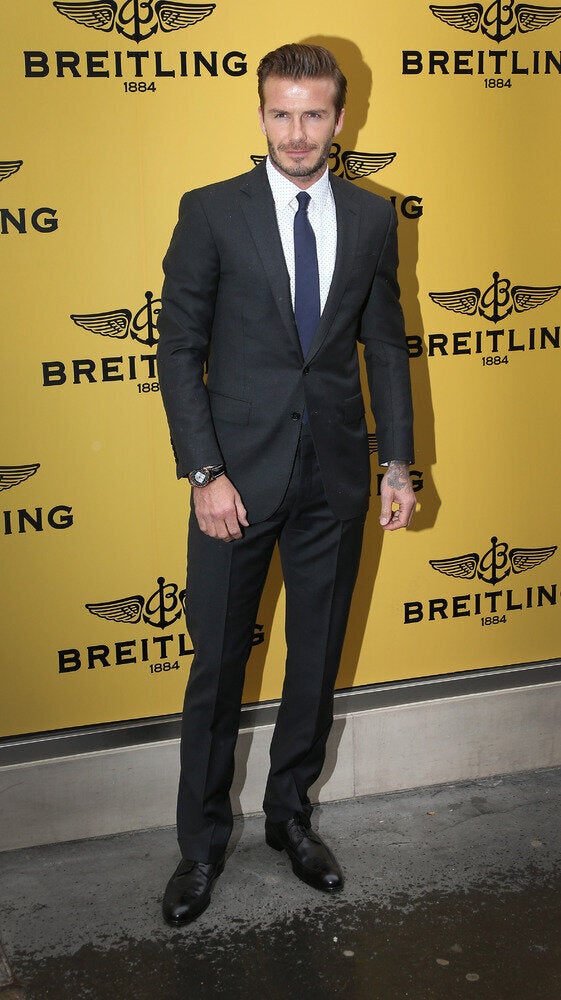 David Beckham's Best Suits