Following Sam Smith's debut of his James Bond theme today, the Grammy-winning singer has revealed he had to keep the song secret for A WHOLE YEAR, and only played the tune to two people - his best friend and his hairdresser!
"I went for dinner with my best friend and my hairdresser the night that I wrote the song, and I played it to them there and then," he tells Magic Radio. "They were so proud and I've been getting text messages every week saying, 'When can we tell people?'"
Sam's theme to 'Spectre' joins a long list of spectacular songs from Shirley Bassey's 'Goldfinger' to Adele's Oscar-winner for 'Skyfall' and he admits he'll be overwhelmed if he, too, gets an Academy Award nomination for the track, 'The Writing's On The Wall'.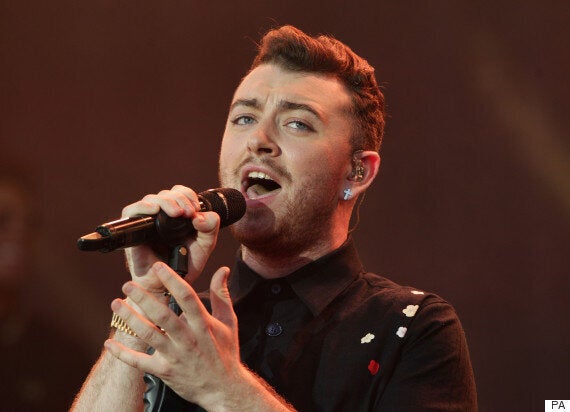 Sam Smith reveals he's had to keep this big secret for a whole year
Sam tells Magic Radio that he had no choice but to lie to reporters and everyone else when they asked him whether he was singing the Bond theme, and he happily gave fuel to the fire over rumours that it was Ellie Goulding who would be performing it.
"They said, 'Who would you like to do it?' and that morning I'd read online that there was a rumour going around that Ellie Goulding was doing it," he remembers. "So I said, 'I've heard a rumour that Ellie's doing it,' so the rumour was already there; I just emphasised it.
"I was told to deny, deny, deny. So that's what I did," says Sam. "I think it worked a little bit because there was obviously that thing that happened with Radiohead and stuff, so I thought my lies worked a little bit. I didn't lie for nothing. As a little kid I mastered it, trying to get sweets and stuff from my mum and dad. I'm not proud of it.
"It was about a year of knowing… well a year from when I met Sam Mendes and Barbara Broccoli, and I wasn't officially told that I'd got it until I'd delivered the song. I worked together with Sam Mendes and Jimmy Napes on the song; it was a real collaboration to get it right.
"Once it was right, I got the email from Barbara saying that I'd got it. It has been a long time. It's only over the past few weeks that it's really started to become real life for me. It's been a dream of mine to do this… for any singer it's a dream to do this song, and to be honoured with this."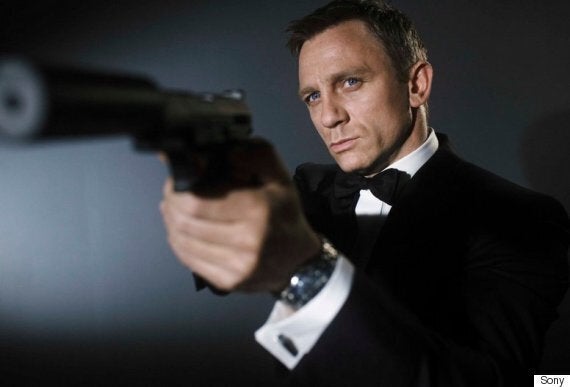 'Spectre' will be Daniel Craig's fourth outing as James Bond
Sam has previously revealed writing the son only took him and his collaborator a few minutes, but he's evidently proud of the result...
"It's been the quickest song-writing process I've ever done in my life. I think sub-consciously me and Jimmy Napes had been preparing for this moment for a long time, and we really just went for it," he explains. "When you hear the song, I'm singing the highest I've ever sung. I think the lyrics are some of the most beautiful lyrics me and Jimmy have ever written. The chords are the best chords that Jimmy's ever done, I think. We just went for it."
Sam has yet to see how his song will be look and sound over the opening titles of the new film, due in cinemas on 26 October, and he's refusing to think about Oscar night - yet.
"I will not think about it unless, God forbid, I actually get an Oscar nomination. But I just can't think about that until… I don't think it could happen, but if it does then I will be overwhelmed."
What do you think of Sam Smith's Bond theme song, and what's your favourite ever? VOTE HERE and see if you agree with our top ten roll-call...
'Spectre' will be Daniel Craig's fourth outing as James Bond, and the film - Sam Mendes' second 007 film - sends him on a rogue mission to Mexico and then Rome, where he meets Lucia Sciarra (Monica Bellucci), the beautiful and forbidden widow of an infamous criminal. Bond infiltrates a secret meeting and uncovers the existence of the sinister organisation known as SPECTRE.
Meanwhile back in London, Max Denbigh (Andrew Scott), the new head of the Centre for National Security, questions Bond's actions and challenges the relevance of MI6, led by M (Ralph Fiennes). Bond covertly enlists Moneypenny (Naomie Harris) and Q (Ben Whishaw) to help him seek out Madeleine Swann (Léa Seydoux), the daughter of his old nemesis Mr White (Jesper Christensen), who may hold the clue to untangling the web of SPECTRE. As the daughter of an assassin, she understands Bond in a way most others cannot.
As Bond ventures towards the heart of SPECTRE, he learns of a chilling connection between himself and the enemy he seeks, played by Christoph Waltz.
You can listen to Sam Smith's full interview with Jo Parkerson on Magic Radio.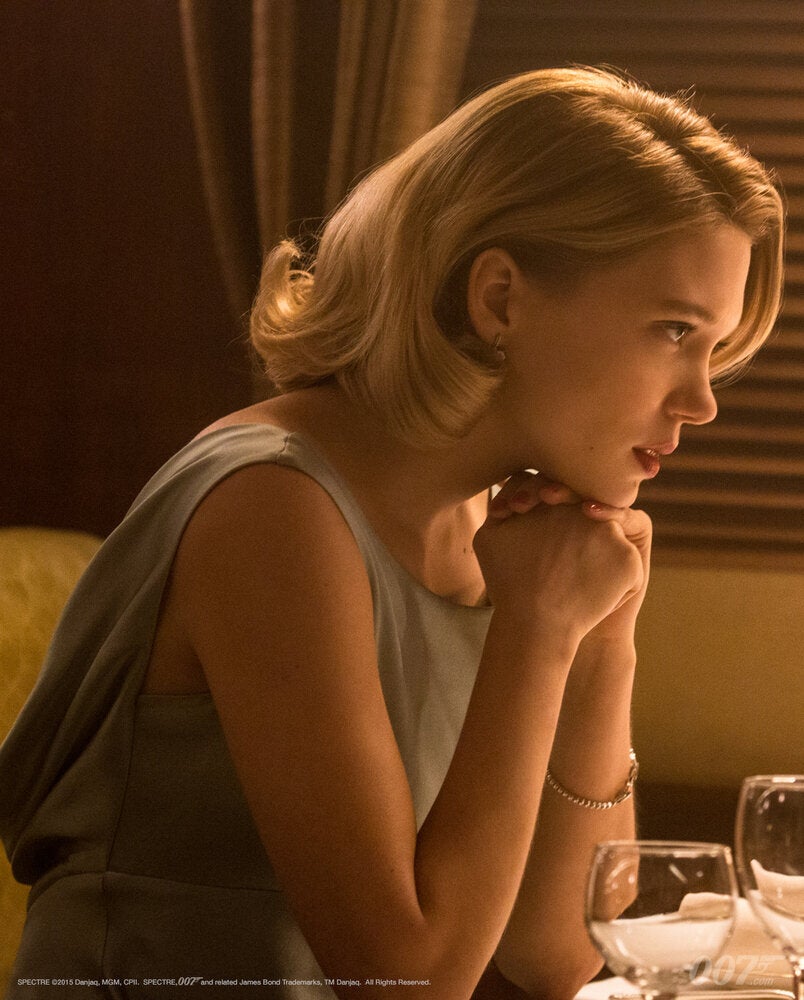 James Bond Spectre stills