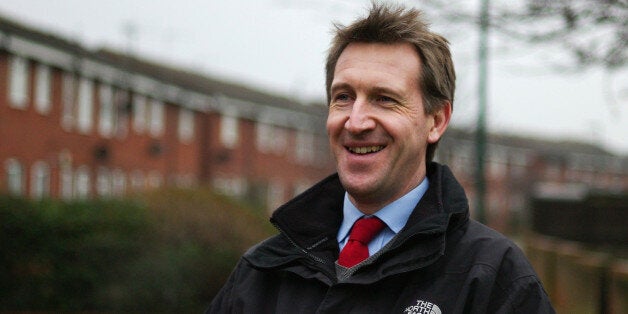 Labour MP and former Army major Dan Jarvis has said he was "not comfortable" with comments made by Shadow Chancellor John McDonnell suggesting the IRA should be honoured for the bombings which brought the British government "to the negotiating table" during the Northern Ireland peace process.
Speaking at a Huffington Post Live event at the Labour Party conference, the Northern Ireland, Iraq and Afghanistan veteran said he had spent "all of my life standing against terrorism", and that politicians should be "mindful" of the impact comments have on the "families of those who have lost loved ones".
Mr Jarvis, seen by many as a future Labour leader, also said he "proudly" sings God Save the Queen and hailed the "value" of the Royal Family. It follows the furore over Jeremy Corbyn's silence during Battle of Britain commemorations.
When in conversation with The Huffington Post UK's Executive Editor for Politics, Paul Waugh, Mr Jarvis was asked how he reacted to the comments.
The MP told a 200-strong audience: "I served in Northern Ireland a number of times. It's not something I'm personally comfortable with at all. I spent all of my life standing against terrorism at some considerable risk to myself.
"All of us have to be mindful, and have to be responsible, about the impact our words have on the families of the victims, the families of those who have lost loved ones in Northern Ireland."
Mr Corbyn, a republican, received criticism for not singing at the 75th anniversary event marking the Battle of Britain, though he later explained he was thinking of his family during the war and has sung previously.
When quizzed on his preference, Mr Jarvis said: "I sing the national anthem proudly. I think that's what most of the public do as well."
On the role the Royal Family plays with the forces, he said: "It's right that when soldiers come back from operational commitment they are received by a member of the Royal Family rather than a politician. In that sense, I think the Royal Family add a lot of value to our country."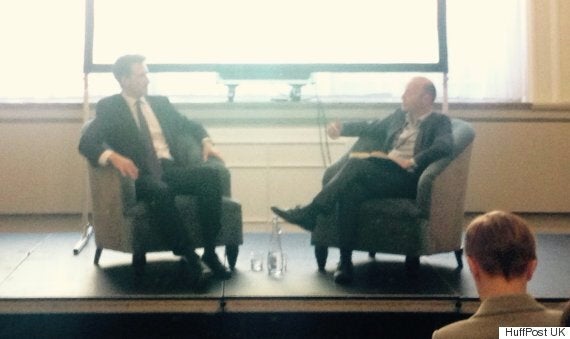 Dan Jarvis speaks to Paul Waugh
The Barnsley MP since 2011, who served in Afghanistan and Iraq, he ruled himself out of a leadership bid after Ed Miliband's resignation to put his family first. The father of two children lost his first wife to cancer in 2010.
Mr Jarvis said his military background is important to Labour because the party needs to represent the diversity of the electorate.
"It's important as a Labour movement we reach out to people from a range of different backgrounds. We do pretty well but there's more we can do."
He revealed there remains shrapnel in his skull. "There is a very, very tiny bit. But it is quite small. It got there in the way shrapnel does. There's not quite as many bits as there used to be."
And he spoke of how he dealt with losing friends and colleagues on the battlefields. "Over a number of years many of the people I was in training with, many friends. It was incredibly difficult to deal with. You have to find your own coping strategies. I dealt with it by putting it in a box."