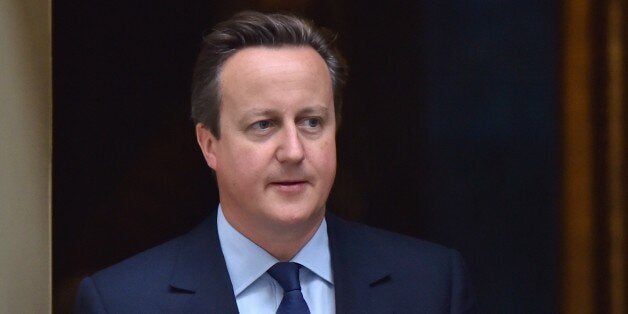 David Cameron has been accused of making disabled people want to walk "into the gas chamber" with plans to scrap the Human Rights Act.
Speaking on the stage at Labour's annual conference in Brighton this morning, Sioux Blair-Jordan, a member of the Colchester Labour Party, attacked the government wanting to downgrade the influence the European Court of Human Rights (ECHR) has in the United Kingdom.
The prime minister has said he would like to scrap the Human Rights Act and replace it with a British bill of rights.
But Blair-Jordan said the ECHR and membership of the European Union were necessary to protect the rights of disabled people.
"We need the disabled and the sick to be seen as human beings," she said. "To have our rights upheld. And we need the NHS. We also need the EU to uphold our human rights, because if Cameron does his bill of rights we might as well walk into the gas chamber today."
She added: "We need the Labour Party to support us, to turn the tide of denomination, vilification and dehumanisation of the sick and the disabled in this country."
But her reference to gas chambers prompted anger from some who felt that the comparison to the Holocaust was offensive.
The Sun's Westminster correspondent Harry Cole claimed on Twitter that justice minister Dominic Raab said it was "extraordinarily bad taste" for the Labour conference to applaud the comments:
A spokesman for the Campaign Against Antisemitism told The Express: "Sioux Blair-Jordan's reference to gas chambers was gratuitous and offensive. Over six million Jews as well as others, including the disabled, were murdered during the Holocaust, many of them in gas chambers.
"Education about antisemitism and the attempted Genocide of Europe's Jewish people is vitally important, especially as antisemitism is rising once again in many parts of Europe."
She added that Jeremy Corbyn had hugged Blair-Jordan, when Labour should be condemning her comments.
The Conservative Party pledged to repeal the Human Rights Act in its manifesto at the general election. The Act, brought in by Labour, incorporated the European Convention on Human Rights into British domestic law. The law also required the UK to take account of the decisions of the ECHR.
Cameron has argued that the final say on human rights should rest with the UK Supreme Court, not the European court.
However the move has been criticised by opposition politicians. SNP leader Nicola Sturgeon has branded it a "monumental mistake".