Scientists have discovered an intriguing but wonderful characteristic about the hawksbill sea turtle - they glow.
Gruber saw the alien-esque creature while exploring the Solomon Islands in the South Pacific during a night dive.
Experts have described his find as incredible as it is a feature that has never been seen before.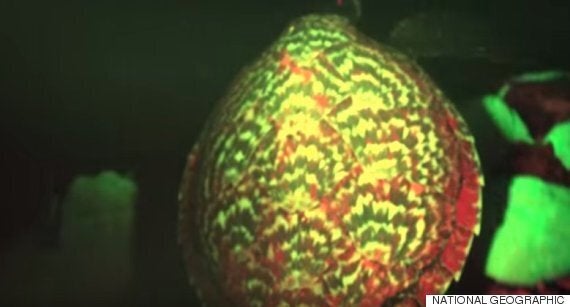 "This is really quite amazing," he told the National Geographic.
It is important to note the turtle is not producing its own light but rather reflecting it. A phenomenon known as Biofluorescence.
Marine explorers have seen its magic at work in a variety of creatures including, coral, sharks and sting ray, but never before in a marine reptile.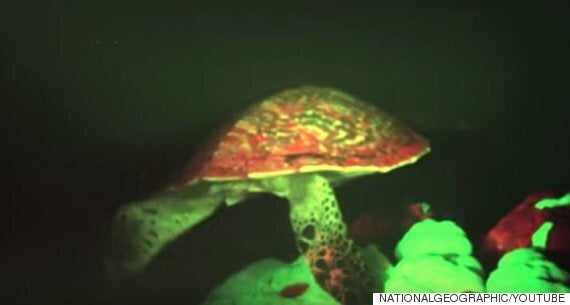 The turtle gives off a beautiful array of alien colours when blue light hits its surface and is emitted as greens and oranges.
What researchers will now need to determine is why the hawksbill turtle glows.
Experts predict the feature may either be used as some sort of defence mechanism.
"[Biofluorescence is] usually used for finding and attracting prey or defense or some kind of communication," explained Gaos.