Since being elected Labour leader, Jeremy Corbyn has shown he's not afraid of going against the grain - ditching television appearances, staying silent during the national anthem and so on.
But in the ultimate act of subversion, the Islington North MP has committed one of the most shocking fashion faux pas…wearing socks with sandals.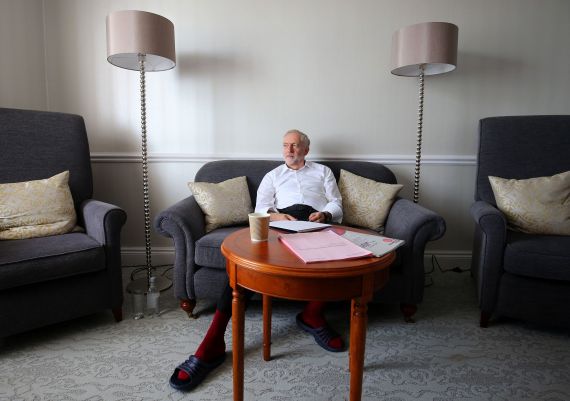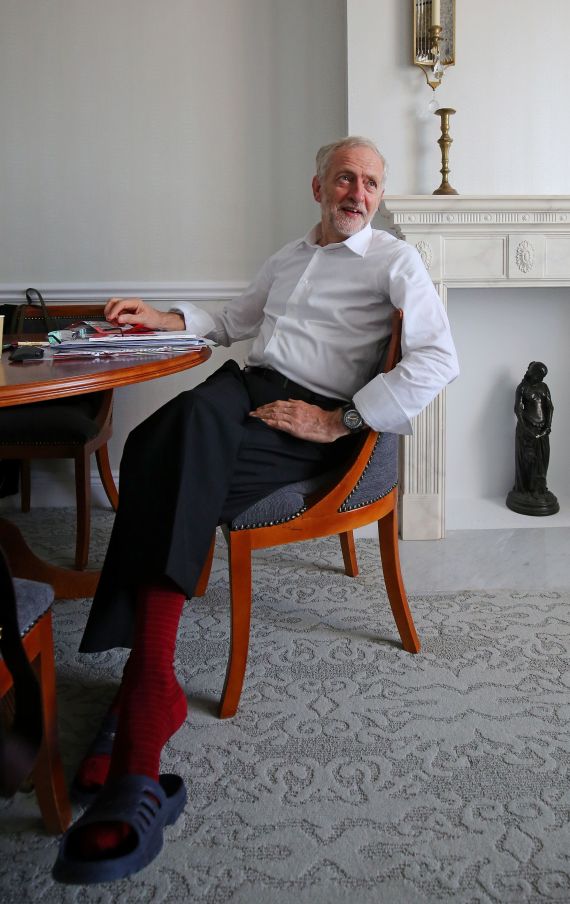 Social media users could hardly believe their eyes at Jezza's sartorial decision, with both good and bad reactions…
I'm sorry: I could NEVER vote for a bloke who wears flip-flops and socks. Corbyn looks like a German on a camp site pic.twitter.com/U2M3xJrA9X

— Martin Daubney (@MartinDaubney) September 29, 2015
Red socks and open back blue sandals. #Corbyn the fashion icon. 😂

— Nara Hodge (@NaraHodge) September 28, 2015
Mr Corbyn was wearing socks and sandals #nono ... He needs a this morning makeover or something

— EmilyTVCook (@EmilyTVCook) September 29, 2015
"@grammarbureau: Just when Jeremy Corbyn's credibility was building nicely. Red socks and open sandals. pic.twitter.com/tUkbk5NgYx"

— Aisha Swaleha (@AishaAmer1) September 29, 2015
Not just sandals. Sandals with socks. Corbyn is bringing his A game of not giving a shit. Superb work.

— Louis Barfe (@LFBarfe) September 28, 2015
But while you may have previously thought the sock-and-sandals look was for men of a certain…er…vintage, it seems that in fact the leader of the Labour party is in fact in good company.
We've rounded up some of the best examples of his fellow footwear fans…