Every season has one, the face that guarantees quality of both script and performance, and this autumn it belongs to former 'Spooks' star Nicola Walker, with her low voice, her coolness of stature and light-catching pale, blue eyes.
As her character DCI Cassie Stuart uncovered the secrets of a four-decade-old crime and finally found justice for victim Jimmy Sullivan and his still-grieving mother, Nicola Walker held her own even against the quality cast of Tom Courtenay, Trevor Eve, Bernard Hill and Gemma Jones.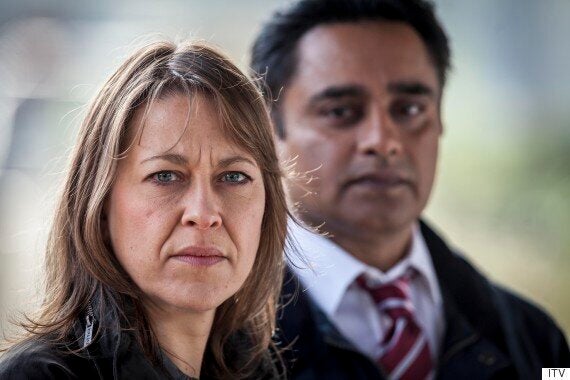 Nicola Walker stars with Sanjeev Bhaskar in 'Unforgotten'
Meanwhile, over on BBC One, she has another week to run of another crime drama, which sees her share screen time with Swedish film star Stellan Skarsgård in 'River', a crime drama penned by Abi Morgan, which follows John River, a police officer ravaged by the kind of demons we've come to expect from our Nordic Noir heroes. The big twist with this drama has been that Nicola's character Jackie "Steve" Stevenson has been murdered, and appears only to River, a man still grieving for his closest companion.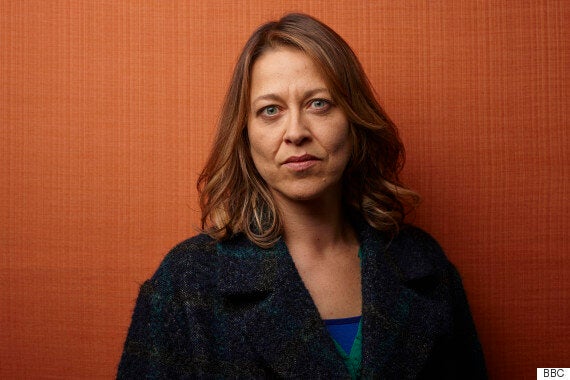 Nicola co-stars with Stellan Skarsgård in 'River', another crime drama but with a very different emphasis for BBC One
Nicola's previous screen credits include Derek Jacobi's daughter Gillian in 'Last Tango in Halifax' for the BBC, 'Prisoners' Wives' and 'Scott and Bailey'. And she bagged an Olivier Award last year for her role in 'Curious Incident of the Dog in the Night-Time' at the National Theatre.
But she's probably best known for her role of Ruth Evershed in 'Spooks, where she was Harry Pearce's sparring partner, as well as unexpressed love interest, through the most interesting period of the long-running hit spy drama. The very final episode found Harry grieving her loss, as he debated whether he could continue his work without devoted Ruth by his side.
This time two years ago, it was Olivia Colman all over our screens, with her roles in 'Broadchurch and 'Rev' bringing her double BAFTA glory. This year, the stage is surely Nicola Walker's.
'Unforgotten' is available on ITV Player, River concludes next week on BBC One.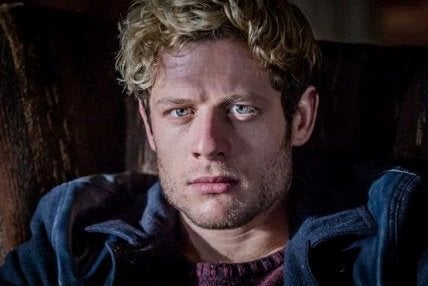 12 TV Dramas For Autumn 2015
Popular in the Community