The moment a 92-year-old woman met her two-day-old great granddaughter was captured in a beautiful photograph, which has melted hearts around the world.
The baby is the first child of dad Scott Martin, 32, from Washington, and his wife Jennifer.
Their daughter was born on 27 September and her first outing was to meet Martin's grandmother, Millie, who he said he is "extremely close" to.
Martin posted the heartwarming photo of his daughter and grandmother staring into each other's eyes on Imgur.
He wrote: "My 92-year-old grandmother meeting my two-day-old daughter for the first time. Life comes and goes, but it's always beautiful."
The photo has been viewed nearly two million times and has prompted commenters to share their own stories of family bonding:
"My 83-year-old grandmother and my one-year-old daughter are best friends," wrote one. "It brings me so much joy to watch them interact."
He said he shared the photo on Reddit and Imgur because he thought it would "bring joy" to people.
Looking at the comments on the photo it is clear he achieved exactly what he set out to do.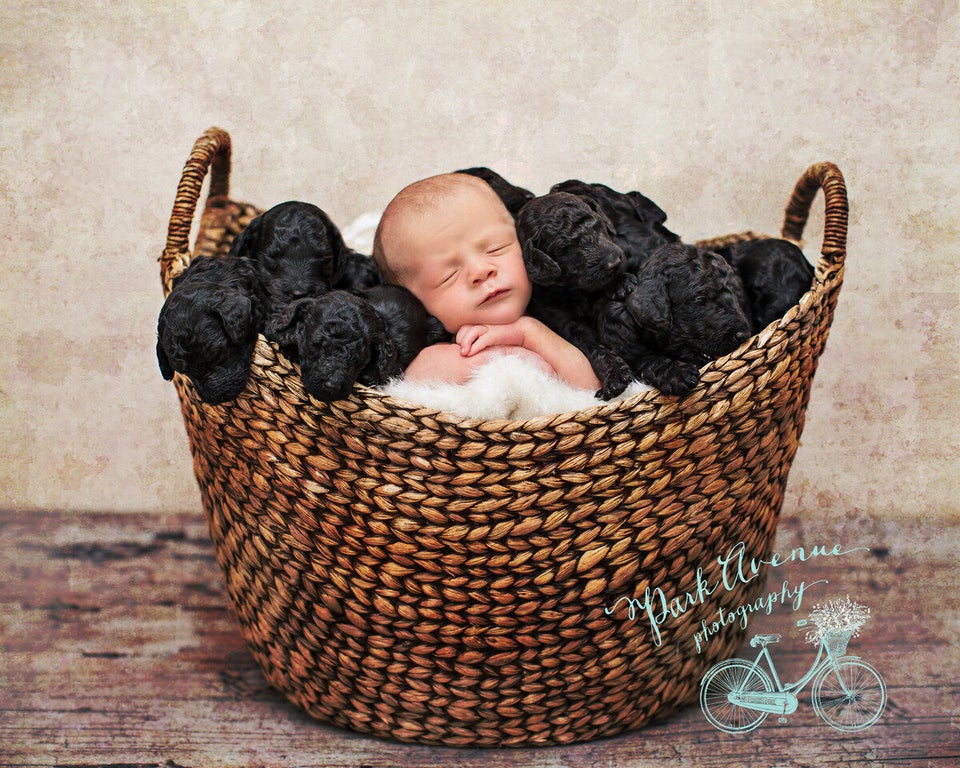 Newborn Baby And Puppies Take Part In Adorable Photoshoot