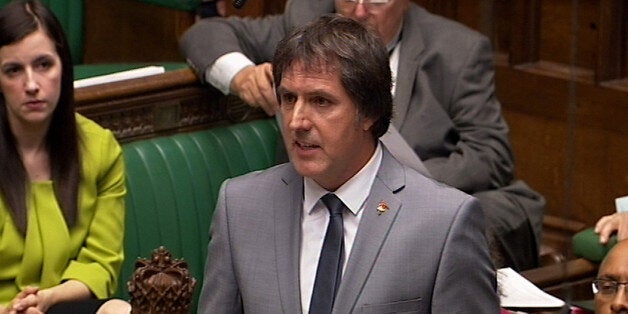 Hillsborough campaigner and Liverpool Walton MP Steve Rotheram has been appointed as Jeremy Corbyn's chief aide in Parliament.
The former bricklayer and Lord Mayor of Liverpool is the new Parliamentary Private Secretary (PPS) to the Labour leader and will provide a key link between backbench MPs and Mr Corbyn.
Mr Rotheram revealed his initial doubts about taking the job, he said: "I said to [Mr Corbyn], I'm the wrong person because I'm no-one's bag carrier.' And he said, 'That's not how I think the job would be.'"
The Liverpool Walton MP has long campaigned for justice for the 96 Liverpool fans killed in the Hillsborough disaster.
During a 2011 debate calling for the release of Government and police papers relating to the deaths, he read out every one of the victims' names in the House of Commons so they could be recorded in Hansard.
In a speech marking the 20th anniversary of the disaster, he said: "I'm one of the fortunate ones, as I swapped my Leppings Lane ticket for a stand seat 15 minutes before kick-off...if I can go from being a brickie in Kirkby to the Lord Mayor, who knows what these ninety-six people may have achieved in their lives."
A strong backer of Andy Burnham's leadership bid, his decision to join Mr Corbyn's team reflects others in the Burnham camp who have taken up posts.
Other Parliamentary aides - whose posts are unpaid - confirmed this week include Jess Philips as PPS to Shadow Education Secretary Lucy Powell and Stephen Kinnock as PPS to Shadow Business Secretary Angela Eagle.
Related