A list of the most popular baby names in Scotland in 2014 have been released by National Records Scotland.
Jack was the most popular name for boys, having held the top spot since 2008.
Emily was the most popular girls' name in Scotland last year, taking the lead from Sophie, which has been the most popular name from 2005-2013.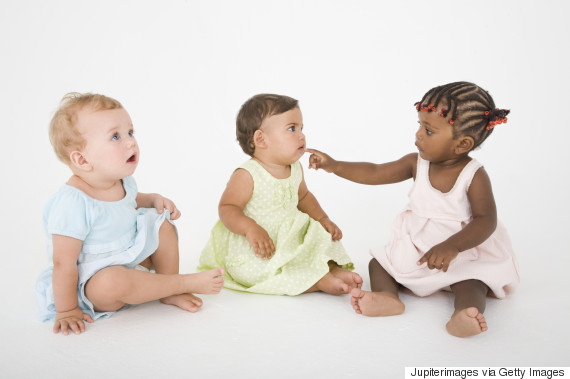 The data also noted a slight 1.3% increase in the Scottish birth rate.
In 2014, there were 7,428 names used for both genders according to the Scotsman.
The top 10 boys names in Scotland in 2014
For boys, the top four names were non-movers from the previous year's data.
Oliver, the most popular name for boys in England and Wales in 2014, was fourth on the list.
1. Jack
2. James
3. Lewis
4. Oliver
5. Logan
6. Daniel
7. Noah
8. Charlie
9. Lucas
10. Alexander
SEE ALSO:

Most Popular Baby Names In England And Wales Released

Baby Names 2015: 20 Vintage Baby Names Ready For A Comeback

Top Baby Names For First Half Of 2015 With 'Atticus' Taking Top Spot For Boys
The top 10 girls names in Scotland in 2014
The most popular girls' name in England and Wales - Amelia - came in 7th place in Scotland.
Names in the top 20 that grew in popularity included Grace and Anna (both rose five places), and Freya and Eilidh (both moved up four places).
1. Emily
2. Sophie
3. Olivia
4. Isla
5. Jessica
6. Ava
7. Amelia
8. Lucy
9. Lily
10. Ella and Sophia
Interestingly, the "hidden" girls names - those named to only one child - included Bliss, Fox, Godstreasure, Rock and Texas. For boys, they included August, Dave, Geo, Moor and Spartacus.