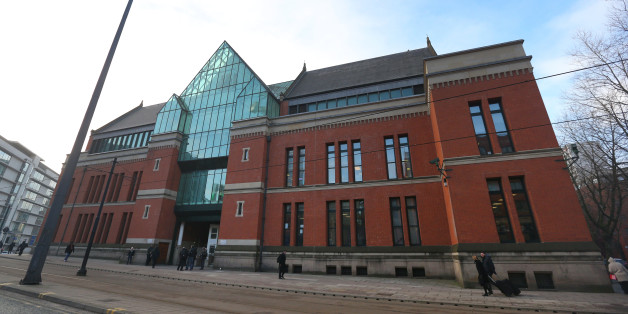 Dave Thompson via Getty Images
A boy thought to be Britain's youngest terrorist is to appear in court for sentencing after he admitted encouraging an Islamic State-inspired terror attack in Australia.
The boy, now 15, plotted to target police officers at an Anzac Day parade in Melbourne, held on 25 April.
Over a 10-day period, the youngster - then aged 14 - from Blackburn, Lancashire, sent thousands of instant messages to 18-year-old Sevdet Besim, from Australia, who shared his admiration for the terror group, also known as Isis, Isil or Daesh.
Police examined his mobile phone and uncovered the exchanges after he was arrested on 2 April.
In one message on 18 March, the boy said: "I suggest you break into someone's house and get your first taste of beheading."
In July, the teenager, who cannot be named for legal reasons, pleaded guilty to inciting terrorism.
SEE ALSO:
The charge stated that between March 15 and March 26 2015 he "incited a person to commit an act of terrorism wholly or partly outside the UK, namely the murder of police officers during an attack on a parade to commemorate Anzac Day in Australia".
No such attack took place.
Sentencing before Mr Justice Saunders at Manchester Crown Court is scheduled to last two days.
The judge had previously adjourned the case to find out if there had been "indoctrination" of the youngster.
He said the sentencing process of someone of the defendant's age would be "extremely difficult".