Ever since Callum Logan was killed off during the #CorrieLive episode, Sarah Platt has struggled to cope, and she looks set to finally reveal the truth about his death, later this month.
'Coronation Street' villain Callum was killed while fighting with Sarah, when Kylie Platt struck him on the head with a wrench.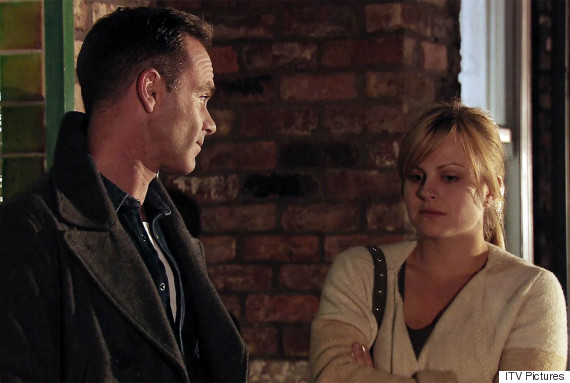 Will Sarah spill the beans?
Todd is forced to explain his history with Tina O'Brien's character when Billy spots her snapping at him, and Billy later approaches Sarah himself.
With the pressure mounting as concerns over Callum's whereabouts continue, will Sarah reveal the truth about his death?
To make matters worse, Sarah still thinks that David ditched Callum's body in the canal, when it's actually still in the Platt's basement.
MORE SOAP SPOILERS:
Things on the Street won't be slowing down any time soon, and actress Paula Lane, who plays Kylie, previously promised that there's lots more to come.
"This storyline is going to provide a lot of drama for the Platts," she said. "Morally, if you kill someone in soapland there has to be justice in the end so I guess I'll just have to see what happens.
"I think it's great that like me the viewers will be left wondering for a while."
Watch 'Corrie' on Friday 16 October to see the events unfold.
LIKE US ON FACEBOOK | FOLLOW US ON TWITTER