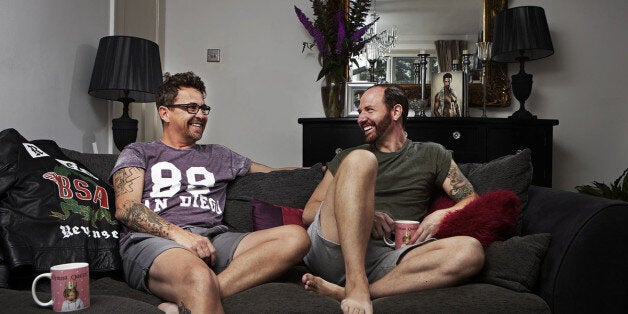 It's been a joyous week for the 'Gogglebox' gang, as a second star from the show has now announced their engagement.
Chris, who appears on the show with his pal Stephen, posted a snap of his engagement ring on Twitter:
The TV lover also revealed that his partner Tony popped the question at the top of the Eiffel Tower.
There's no word yet on when Chris and Eve will each tie the knot, but we're hoping for two full 'Gogglebox' weddings, with all of the show's participants in attendance.
Despite barely uttering a word, Jay became a fan-favourite, and news of their split broke hearts up and down the nation.
Speaking at the time, he said: "It is such a shame. I wish we could work it out. I'm having to pretend to be happy families.
"The running joke is that I never say anything - so they say it won't be a problem."

The World According To... 'Gogglebox'
Popular in the Community