A mum wants other women to be aware of one of the biggest causes of stillbirth after being unaware what her symptoms during pregnancy were telling her.
Louise Sapsford, 31, from Essex said she noticed her bump wasn't growing and she stopped feeling as much movement at 33 weeks. She was unaware these were the signs of fetal growth restriction (FGR).
After booking an appointment with the midwife, she was told her son was not developing as he should be.
"The community midwife told me that I had always measured small and she was not concerned."
Four days before her due date Sapsford went into labour, however she was classed as "high risk" because of how small her son was.
On 30 January 2013, she gave birth to Sebastian weighing 4lb 10oz. He was immediately rushed away by the doctors.
Sapsford was told the placenta was "quite scrawny" and had stopped working, meaning her son had not been getting vital nutrients in the final weeks.
After he was discharged from hospital, Sebastian made a healthy recovery but Sapsford was made aware FGR is one of the "biggest causes of stillbirth".
Sapsford wants information about FGR to be more widely available and has turned to Count the Kicks a website empowering mums-to-be, to find reassurance.
The charity's work has made such an impact on Louise, she wants to flag up the work they do as much as possible. Sapsford is not the first mum who has spoken out about the help she received from Count The Kicks.
Mum-of-two Natasha Wright, 22, remembers the episode as she thinks watching it saved the life of her son Blake.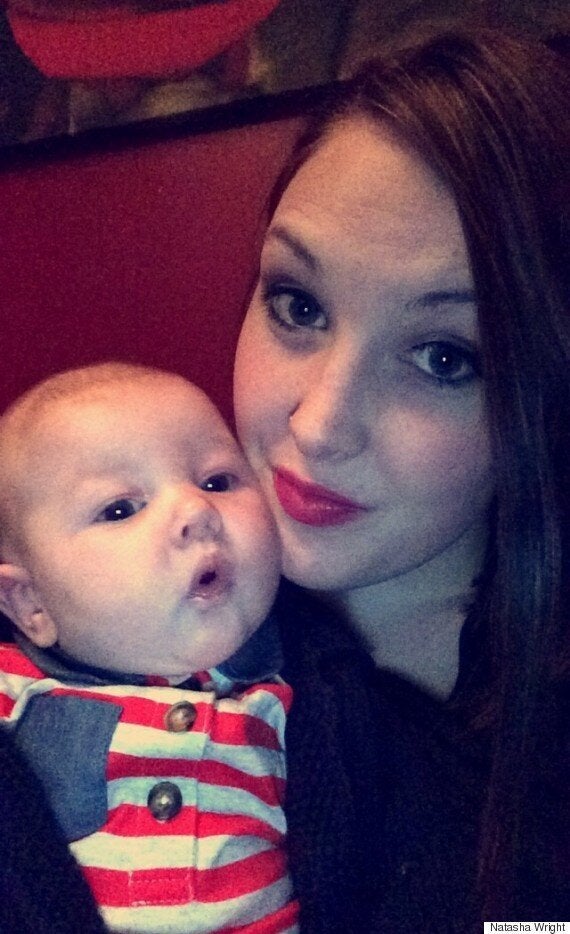 She told HuffPost UK Parents: "I dread to think what would have happened if I hadn't seen it, I can honestly say I don't think Blake would be here now as he was born with his cord around his neck and doctors only spotted something was wrong because I noticed reduced movement.
"The way Holly Willoughby handled such a serious topic meant it really stayed with me and gave me the confidence to seek help when a month later I noticed my baby wasn't moving as much as he had been.
"If I hadn't heard of Count the Kicks I probably wouldn't have thought anything more of it but the campaign had made me aware that changes in your baby's movements could be a sign something was wrong so I phoned my maternity ward to be on the safe side."
Mum-of-two Rachel Westlake found out about the campaign after her friend had changed her Facebook profile picture to the Count the Kicks logo.
"Basically my baby had suffered a massive fetal-maternal hemorrhage and had gradually lost around 50% of his blood through the placenta or cord, hence the movements I felt were getting weaker."
Westlake said she was told her baby was "lucky to be alive" and if I had waited for natural labour he wouldn't have made it.
To find out more about Count The Kicks and how they help women during pregnancy, visit the website.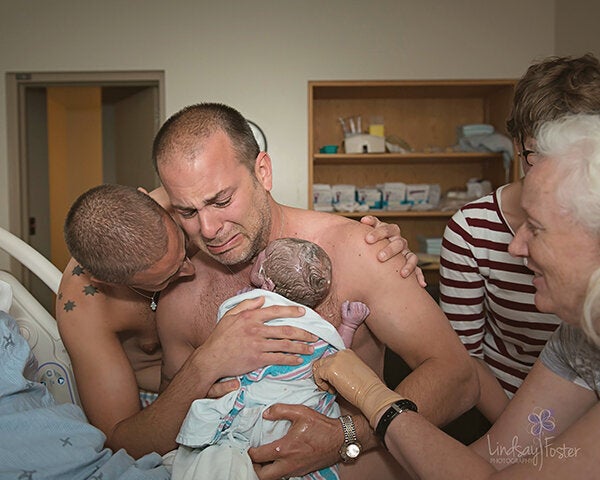 Beautiful Birth Photography