Gone is her trademark diary, seen in the first two films, 'Bridget Jones's Diary' and 'The Edge Of Reason', and instead she's shown clutching an iPad, which we're guessing is where we'll be getting our updates from Bridget in the new film.
The new picture, shared on Working Title Productions' official Twitter page, marks the first time we've been offered a glimpse of Renée is Bridget in over a decade, with her last outing hitting cinemas in 2004.
Filming for the upcoming third film is now under way, with Colin Firth also confirmed to be returning as her love interest, Mark Darcy.
Last week, he shared a photo from Pinewood Studios, writing: "Nice to be working in England. Renee and Colin are an absolute joy to work with!"
The new film is said to be based on original author Helen Fielding's 'Bridget Jones' columns, rather than the third book, 'Mad About The Boy' released in 2013.
Back in August, it was reported that filming for 'Bridget Jones's Baby' was officially underway, with the first scene taking place at an Ed Sheeran concert, and a stunt double standing in for Renée.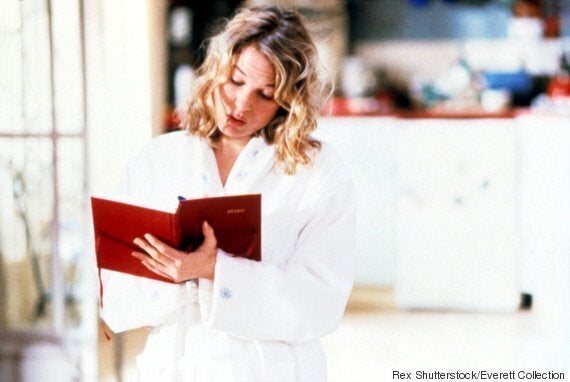 Renée as Bridget, back in 2001
"Renée's body double and the cameramen were in and out of the crowd as quickly as possible."
Related