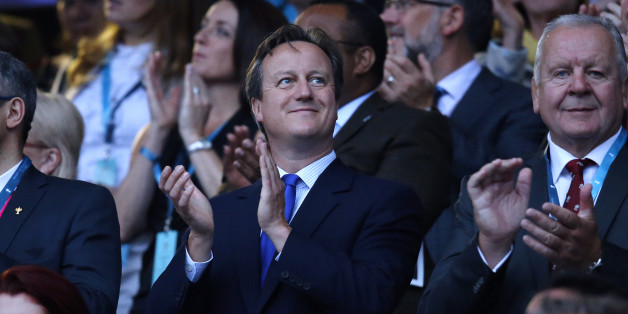 Jean Catuffe via Getty Images
The Premier League will expand its school sports programme to more than 16,000 primary schools across England and Wales under plans welcomed by David Cameron.

The programme, which sees top clubs provide coaches to deliver PE and sport sessions, is currently offered in 4,158 schools but will be doubled to 10,000 in the next three years and then open to all primaries within six years.

The Prime Minister is also understood to want the country's elite teams - who have benefited from huge sums of TV rights money - to double their funding for local sport.

Mr Cameron, who has launched a new grassroots sport initiative, welcomed the extension of the schools programme, which involves teams from the top flight and Football League.

He said: "Every child should have the opportunity to play sport, benefit from great coaching and be part of a team. I am delighted we have struck a deal with the Premier League to expand their work to all primary schools.

"This is part of our plan to give every child the best possible start in life."

Premier League executive chairman Richard Scudamore said: "The Premier League and our clubs have always accepted that with success come responsibilities to the communities that sustain the game - last season more than half a million young people took part in Premier League-funded community programmes.

"In February all 20 of our clubs agreed to increase the amount we commit to a range of good causes, especially those involving young people. We want all young people throughout the country to enjoy sport and help make it part of their lives. With the Prime Minister's support we can now make that ambition a reality."

The Premier League and Government are also in discussions about setting up a new grassroots sport fund with investment to come from the Premier League.

Further details of the fund will be announced as part of the Government's new strategy on sport later in the year.

There have been tensions between ministers and the football authorities over the amount of money flowing from the professional game to lower levels. 

In September, Culture Secretary John Whittingdale warned that if Premier League bosses fail to share far more of their TV rights "bonanza" with grassroots football the Government could impose a levy to save struggling local teams.

In a stark call for action by the country's richest clubs, the Culture Secretary said they needed to at least double the sums devoted to developing young talent at the lowest levels.

After Sky and BT Sport agreed to pay £5.14 billion for domestic live rights from 2016-17, the 20 Premier League clubs agreed to hand over £50 million each over three seasons.

But Mr Whittingdale questioned how much of the Premier League's promise to devote £1 billion of a recent £5 billion new deal to lower leagues was actually meeting that need - suggesting much of that was parachute payments to relegated clubs.