"It's very easy to have initial reactions to a song," David tells HuffPostUK about the varied responses to Sam's theme to 'Spectre', "but you have to wait for the film, and hear the song in context."
"Sam Mendes will have a very strong idea of what he wanted and why. There'll be a reason for it being the reason it is, those unanswered questions will be answered."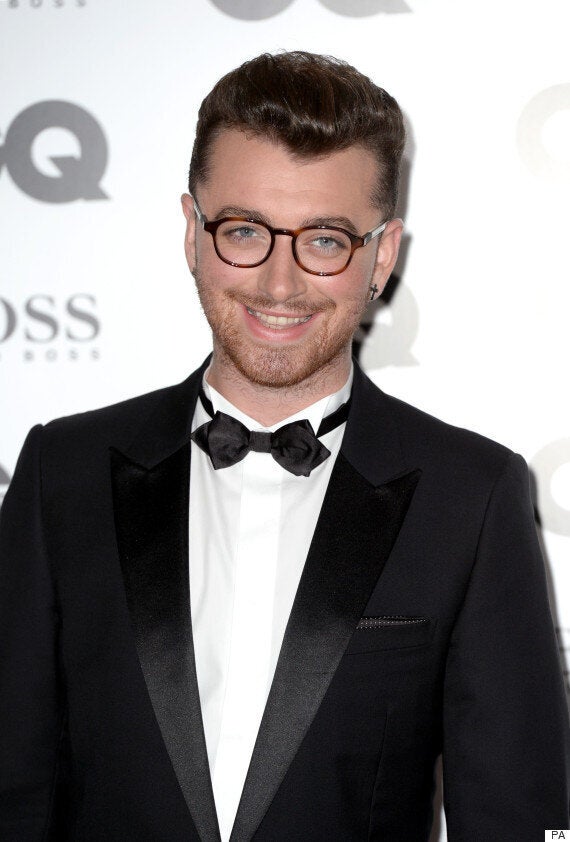 Sam Smith's Bond theme has received mixed responses, but David Arnold reminds us to hold our powder
"The thing is, Sam's song will be the best ever Bond song for some people and also the worst. The audience is so massive, and everyone feels very strongly."
David, for whom 'You Only Live Twice' remains his favourite since it was the first one he ever heard, admits to a tinge of envy whenever a new Bond theme comes along that he hasn't written, despite his own impressive record. A Bond obsessive since he was a boy, David has penned two of the main theme songs – 'The World is Not Enough' by Garbage, and Chris Cornell's 'You Know My Name' – and says of the pressures of writing a Bond track, "if you think about the size of the audience too much, you never write a note.
He adds, however, that the Bond bosses are equally lucky to have Sam on board. "He's at the height of his powers, so talented, so popular on both sides of the Atlantic. We're lucky to have someone come to the peak of their appeal at the right time. It's all about timing."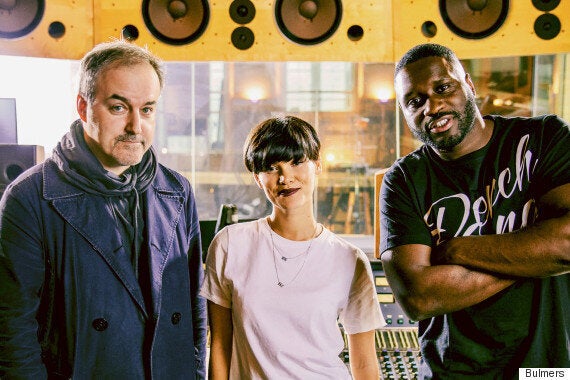 David is teaming up with Sinead Harnett and Lethal Bizzle for his latest project
Meanwhile, David's not exactly drumming his fingers for work. The former musical director for the London Olympics and composer of themes from TV's 'Sherlock' to films including 'Independence Day', he's turned his attentions to grime, teaming up with Lethal Bizzle and rising star Sinead Harnett for a pioneering amalgamation, courtesy of Bulmers – a new grime-orchestral sound fusing the distinctive sounds of grime, r 'n' b and a full symphony orchestra.
"I find some of the most intriguing prospects come from the unlikeliest sources," says David of this new team outing into the studio.
"I've had an interest in drum and bass since 1994, when I started doing stuff with Goldie, and it felt like the promises of those sounds hadn't been delivered, and grime feels like a natural movement in the same way."
Fortunately for anyone working with someone as established as Lethal Bizzle, David is a natural collaborator.
"Being principally a film composer, I'm used to finding the right place to be, knowing when to lob in a grenade and when to stand back, but this was a very equitable team effort.
"I just knew I didn't want grime ideas played orchestrally. I only wanted to be there, if I could make a point compositionally, and fortunately that's how it's worked out."
The group will be perform a never-before-heard track, entitled 'A Story', exclusively at London's One Mayfair on 13 October, and then – what's left to do for the all-conquering Mr Arnold?
"I've promised myself every year that I'll make my own record," he confides. "But then I always get an offer to do something that I just can't resist. So that might be it. But I love doing what I do, so it's always difficult to say no."
The track will be available for free download on after the event. Prior to the track's release a special one-off live performance of the song will be held in London at One Mayfair on Tuesday 13 October. Fans have a chance to get their hands on tickets to the money-can't-buy performance by clicking here.
Popular in the Community