The hitmaking American singer-songwriter instead has Beyonce in his sights, telling HuffPostUK, "She's the Queen Bee. When it comes to singing and performing, I reckon she'd be my ultimate right now.
"And Pink – she's got everything, she'd be really high on my list."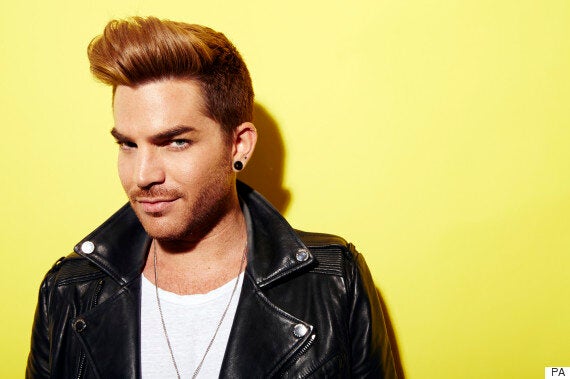 Adam Lambert is enjoying his double-bill career, of solo and collaborative work with Queen
Adam is used to sharing his stage, having performed vocal duties in place of the late Freddie Mercury alongside Queen veterans Brian May and Roger Taylor on stages across the world for the past couple of years.
Fans have been ecstatic to hear the band's classic tracks given a fresh lease of life with Adam's theatrical vigour doing Freddie's memory proud. Brian May has been lavish in his praise, calling Adam's talent "the voice you hear once in a generation" and it transpires the young man himself feels something has shifted in the relationship with his Queen pals.
"The first shows I performed with them, they were definitely victories over fear," he tells HuffPostUK, "but something has evolved.
"We played at the recent I Heart Radio event in Vegas, and that week going into rehearsals, something had definitely shifted and settled, it just clicked.
"It does take a lot of confidence to go out there, and not just be bold and cocky, but step up to the challenge of saying, 'This was Freddie, but for now you've got me.'"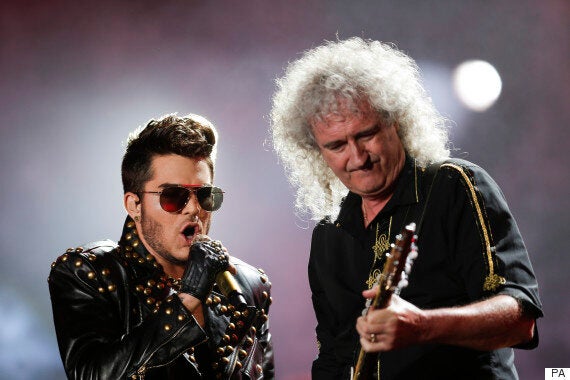 Brian May calls Adam Lambert's voice "once in a generation"
Adam has mastered the delicate act of balancing these duties with his solo career, a double-bill he says helps express both parts of his personality.
"To have both of these outlets is a dream come true," he exclaims. "My own material focuses on darker, more personal subject matter, while the Queen stuff is much bigger, more grand, more camp. They're equally parts of me."
Following Adam's previous success with album 'Trespassing', whose release made him the first openly gay artist to top the US billboard album charts, the former 'American Idol' runner-up could have been forgiven for repeating himself. It turns out the opposite has happened, much to his former record company's disappointment.
"I left my own label because that was the case," he laughs. "The industry would always say, do something safe. But it was time not to go down the expected route, walk down a new path."
The new path is protected by musical heavyweights, including Max Martin and Brian May, something Adam admits was a help in creating his new sound.
"It gave me relief, seeing them," he sighs. "I thought, now I can relax and be an artist. I trust these guys, they're going to make me sound my best. I could surrender."
Despite his ever-growing army of Glamberts – "they're very protective, they feel involved, it's extraordinary" – and his ease with being what he calls his authentic self, it seems Adam is becoming more cautious when it comes to expressing his strong feelings in public.
"I've learned that I might feel opinionated about certain things, but voicing off in public is not the best arena for it," he says now. "It's almost never going to be worth it, the chances of winning an argument are almost zero."
He laughs out loud. "I don't want to sound boring, but it just might be time to focus on the music, and let that speak for me… for a while."
Adam Lambert's single 'Another Lonely Night' is out on 13 November. The album 'The Original High' is out now. Watch him in action below...
Popular in the Community