The parents of baby Jaxon Buell, who was born with parts of his skull missing, have shared a video of their son saying hello to children who have sent him pictures.
Jaxon's dad Brandon Buell uploaded the video to a Facebook page dedicated to his son and explained that he asked the one-year-old to say hello to children in Germany who drew him pictures.
It seems Jaxon is in the early stages of saying his first words, as his parents were over the moon to hear him talk.
They wrote on the video: "You can't see our shocked and happy expressions behind the camera, but we are super proud parents to be able to witness Jaxon speaking yet again. Such a brilliant little man. #JaxonStrong."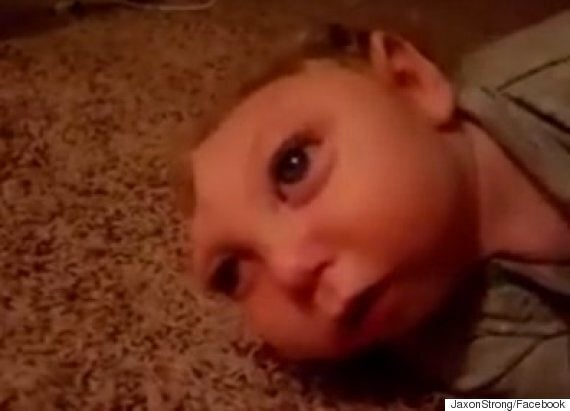 Jaxon in the video saying "hello"
Jaxon was born with a rare condition called Microhydranencephaly, meaning parts of his brain and skull are missing. He celebrated his first birthday on 27 August 2015.
The video, posted on 3 October, had nearly 400,000 views and 23,000 likes on Facebook within two days of being uploaded, as well as more than 2,000 supportive and encouraging comments from people calling Jackson "beautiful" and "adorable".
One person commented: "Hello from Brazil, Jaxon. We are so happy to see how you are developing. Congratulations mum and dad!"
Another person wrote: "He melts my heart. I enjoy watching him grow on here, such a precious babe, so adorable".
One mum wrote: "Hello from my little Jaxon in New Zealand to your little Jaxon! What a truly beautiful boy, he is so lucky to have such loving parents. You are an inspiring family."
On the same day the video was uploaded, Ashton Kutcher shared an article about Jaxon on his Facebook page, calling him an "amazing boy".
Katie Hopkins publicly shared her view that Jaxon should not have been born, tweeting a photo of him and writing: "Plain wrong. If your baby has half a head, you don't have it. Cruel and inhumane."
Mr Buell said: "I'll never understand how choosing to carry Jaxon and give him a chance to survive could ever be considered 'selfish'. The actual word that should be used in our situation is 'sacrifice'.
"Most will never know the joy and the struggles that we experience behind closed doors with Jaxon."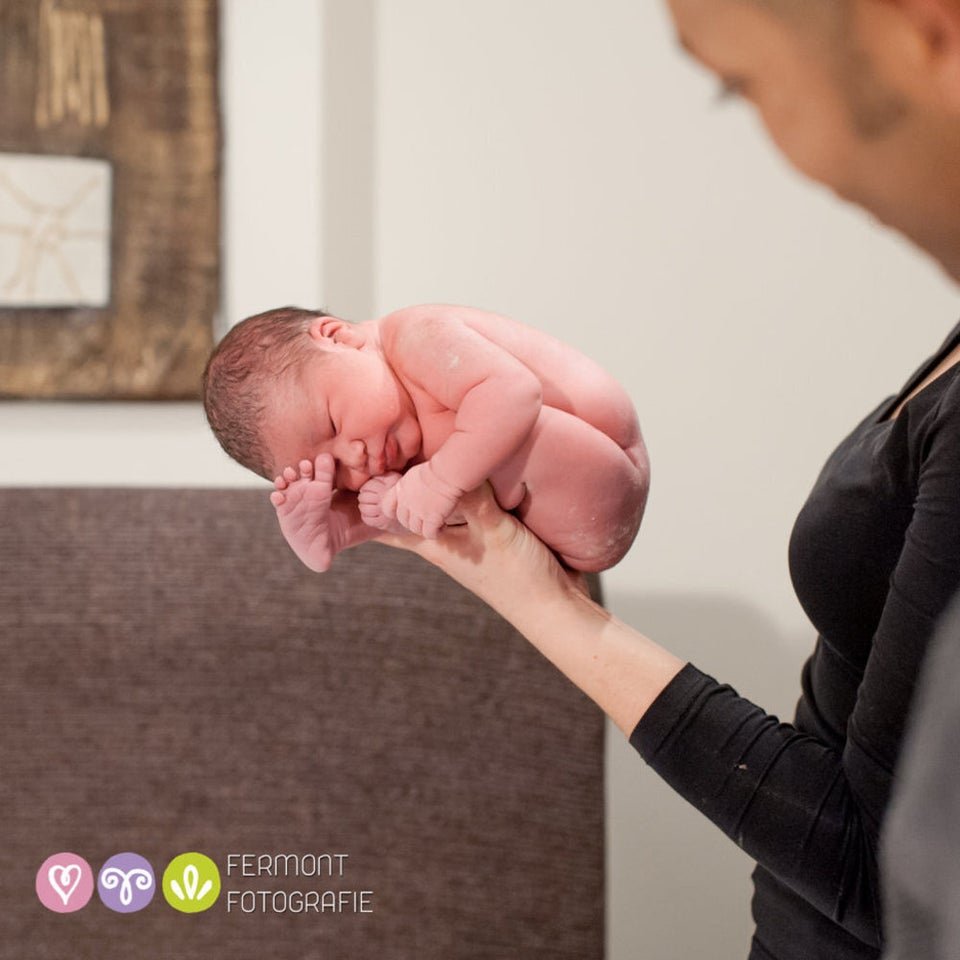 Photographer Shows How Baby Fits Inside Womb