A mother who gave birth prematurely while on holiday in the Dominican Republic is trying to raise funds for the medical expenses she's facing after her insurance company have refused to pay.
Sharon Halls and her husband were holidaying in Punta Cana for a friend's wedding when she gave birth to baby Evie on 28 September 2015.
Evie was born weighing 2lb 10oz at 28 weeks and 6 days.
Halls insurance company stated they only cover for expense incurred as part of 'normal pregnancy' up to 29 weeks and have stated that the time difference between the UK and the Dominican Republic places the time of birth over this threshold.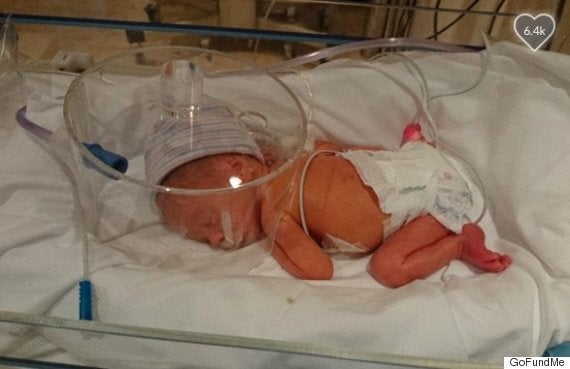 A photo uploaded of Evie on the GoFundMe fundraising page
"I was led to believe I was covered on my insurance up to 29 weeks for 'normal pregnancy'. But the insurers disputed the time difference. I would have also been covered if I had had an emergency caesarean."
Halls explained she was rushed to hospital on 27 September. Doctors discovered she had an infection which was causing her uterus to contract.
She said she was given medication to stop the contractions and fight the infection, but the next morning she had more contractions.
After going back to the hospital, the couple were told they had to go to a private hospital - Hospiten Santo Domingo - because the hospital Halls was currently in did not have a premature baby unit.
They had to pull funds together to pay the £6,500 ($10,000) fee to go there.
Halls' daughter was born breach and immediately taken to the premature unit and the couple were later told they need to pay more for this.
She wrote: "We were visited by the Hospiten public relations who informed us the deposit we paid had been spent and we needed to pay a minimum of another £3,300 ($5,000) as Evie's care was roughly £1,645 ($2,500) per day.
"This we did not have so we contacted our insurance company again who said they were looking into our case, but not to pay any more money as the insurance will be sorted… at which point I explained we had no more to give anyway."
A medical director in the UK has been reviewing the couple's case and advised they move to a different hospital - Hospital Robert Reid Cabral - which is a free dedicated children's hospital not far from Hospiten.
However since the family have moved, they've been shocked by the conditions.
On 2 October, Halls wrote: "I was not prepared for what it was going to be like.
"The sanitation and level of care is next to nothing, she was placed in dirty incubator lined up next to other sick new born babies (15 plus in room).
"The equipment was old and even the blanket she laid on was stained and ripped."
Halls said, having spoken to the British embassy, she was advised to get funds from their family and friends.
At the private hospital with proper care, Evie will need to be in for 16 weeks which equates to £184,477 fees.
The couple set up a GoFundMe page to explain their story. In three days, they have raised £68,000.
Halls added: "We really need to get [Evie] back to a better hospital... this really was the best place for her."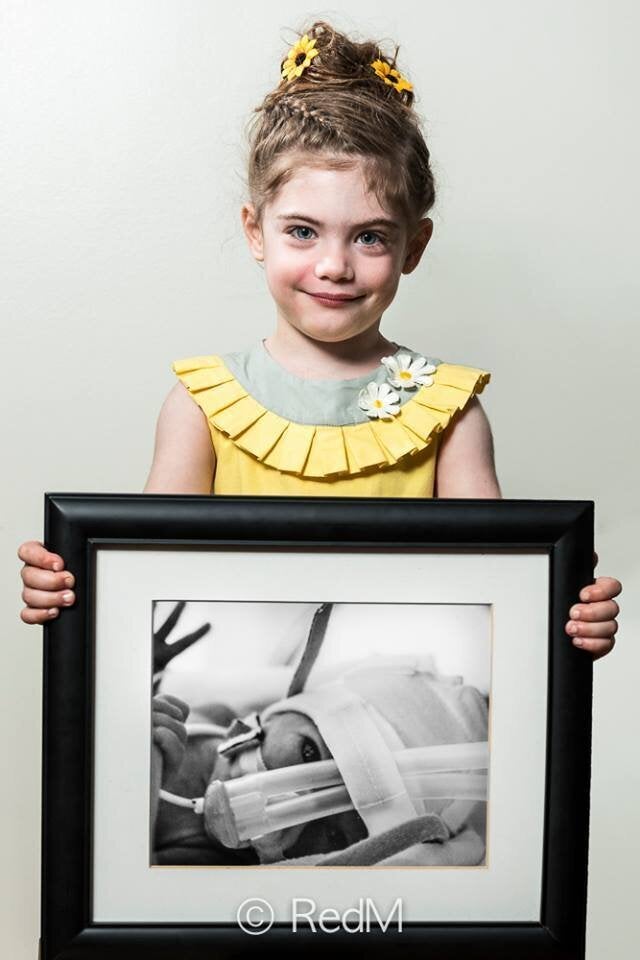 Before And After Photos Of Premature Babies