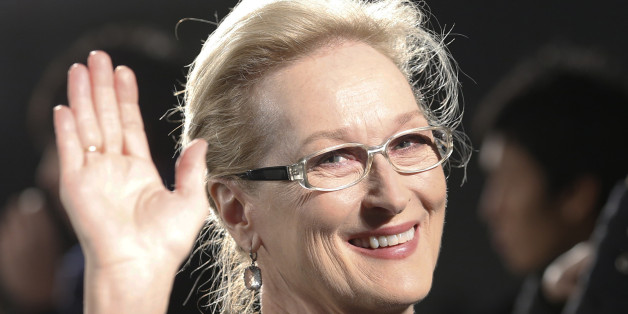 Shizuo Kambayashi/AP
Producers of a new film celebrating the fight for universal suffrage at the turn of the twentieth century have been slammed by social media users for issuing a promotional poster that risks "whitewashing" the efforts of people of colour to womens' liberation.
Four accomplished actors, including Meryl Streep and Carey Mulligan, posed for shots donning "I'd rather be a rebel than a slave" t-shirts, in reference to a quote by famed political activist Emmeline Pankhurst in the run up to a film about her struggle's release date.
The movie, due to be released on October 12, has already come under some criticism after viewers of its trailer accused production staff of air-brushing hundreds of women of colour's (WOC) contribution to the movement.
That concern continued on Monday as many Twitter users blasted the promotion poster, some rounding on the choice of quote for marginalising the struggle for equal voting-rights across races.
Like. At the root of it, it is not okay for a bunch of white women to be comparing themselves to slaves when talking about suffragettes.

— Bailey, but scarier (@the_author_) October 5, 2015
white women "well actually-ing" black people & trying to give them suffragette history "lessons". stop it, stop it right now.

— in-between ghost (@borderlinefemme) October 5, 2015
"I'D RATHER BE A REBEL THAN A SLAVE"

- A quote from main character in the Suffragette film. pic.twitter.com/ds3D1kZWPJ

— witch & temptress (@samkasse) October 5, 2015
Others criticised the promotional poster for featuring only white women.
There's a reason white feminists love commemorating suffragettes so much, you know.... pic.twitter.com/Bc6N7jrnAc

— Zoé S. (@ztsamudzi) October 5, 2015
the suffragette t-shirt advert is literally the worst thought out advert and the biggest white feminist crap i have ever seen

— martha (@witchyvibez) October 5, 2015
Marketing meeting:

"So we've been getting some critique about Suffragette being really white-centric--"

"I've got a great photoshoot idea!"

— Anna Gus (@annogus) October 5, 2015
This is yet another example of White Feminism striking again. All the nopes. #Suffragette pic.twitter.com/WiEQbuL26f

— The Opinioness (@OpinionessWorld) October 5, 2015
1) I had no intention of seeing Suffragette as that kinda white lady feminism ain't my jam. 2) I love Meryl. 3) Meryl's shirt embodies #1.

— Awnry Dr. Kaydubya (@kristenwarner) October 5, 2015
White feminism at work once again. #Suffragette pic.twitter.com/ngxPTNVgej

— X (@XLNB) October 5, 2015
@cain_juliendave Absolutely! With tedious predictability, often excluded from histories. Non-white suffragettes, too pic.twitter.com/R1pV0aQzXZ

— Louise Raw (@LouiseRawAuthor) October 3, 2015
omfg it's 2015, we don't have to rely on racist white suffragettes as our feminist icons anymore

— Gabby Noone (@twelveoclocke) October 5, 2015
I had a feeling Suffragette was going to be some white-washed bullshit from the minute I heard about it

— Bailey, but scarier (@the_author_) October 5, 2015
So I mention how Indian suffragettes actually exist (which is pretty Unknown) and now racists are blaming me for hating on white people?

— ☭ (@commie_mami) October 4, 2015
1911 - Indian suffragettes march through London demanding votes but you only hear about the white suffragettes pic.twitter.com/DiSuwtGg9W

— ☭ (@commie_mami) September 21, 2015
READ MORE: