Young people spend more money on food than any other age group - and a lack of skills in the kitchen could be to blame.
A poll conducted by BBC's Good Food magazine asked 5,000 British adults about their cooking and eating habits.
It found that those between the ages of 16 and 24 spend an average of £63.65 per week on food, compared with a typical spend for all adults of £57.30.
Young adults were found to buy more takeaways and eat out more regularly than their older counterparts, which partly explains why they tend to spend more money.
When questioned about their culinary skills, the younger survey participants also admitted to having a lack of knowledge when it comes to creating recipes from scratch.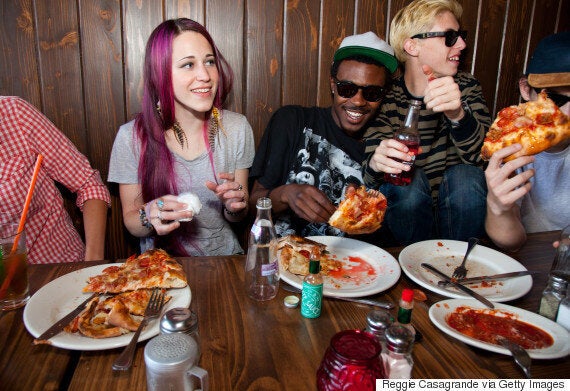 The poll revealed that those between the ages of 16 and 24 know how to cook just four recipes from scratch, while the average adult will know how to create six dishes.
Young people were also found to spend an average of £19.61 on takeaways per week and £28.26 per week on eating in cafés and restaurants.
In comparison, the the average adult spends £11.31 on takeaways and £17.22 on eating out per week.
Children's food campaigner Henry Dimbleby, who co-founded the natural fast-food chain Leon, described the results of the survey as "depressing".
Rebecca Heslop, a 26-year-old food and fitness blogger says she is "not surprised" that young people spend more on takeaways than their parents.
"I think we are a generation who wants everything now," she tells HuffPost UK Lifestyle. "It's easier to order a takeaway on the way gone from work than go to the supermarket, buy ingredients and cook a meal. That's just too time consuming."
Travel and food blogger Chloe Gunning - who runs the site wanderlustchloe.com - agrees that the survey results are "a shame but not that surprising".
"I guess priorities have shifted as the world has become more accessible to the younger generation. For many, it's about cramming so much into each day - from meeting friends to going to gigs and playing sports, not to mention many hours spent on mobiles and online," she tells us.
"When I went to university I watched friends spending lots on takeaways and ready meals and was keen to save money for things I really enjoyed, such as travel."
She believes seeing positive role models in the kitchen could be the key to getting more young people interested in cooking.
"My mum is an amazing cook and she's certainly inspired me," she says. "Some parents rely on ready meals which doesn't help the situation."
With over one million subscribers on YouTube, SortedFood, are one group inspiring young people to get cooking.
Commenting on the BBC study, the channel's Ben Ebbrell says young people do have an appetite to cook but are "slightly lacking in the tools to do so which often makes cooking seem daunting and can result in the easy option of ordering a takeaway".
"Our viewers are living proof that if you spark that initial interest in people and make cooking a bit of fun then it becomes less like a chore and more like a lifestyle," he tells HuffPost UK Lifestyle.
"This is the foundation on which our channel has grown. We engage daily with our viewers and listen to all of their culinary tips and tricks and experiences to create recipes and turn them into easy to follow videos for accessible cooking".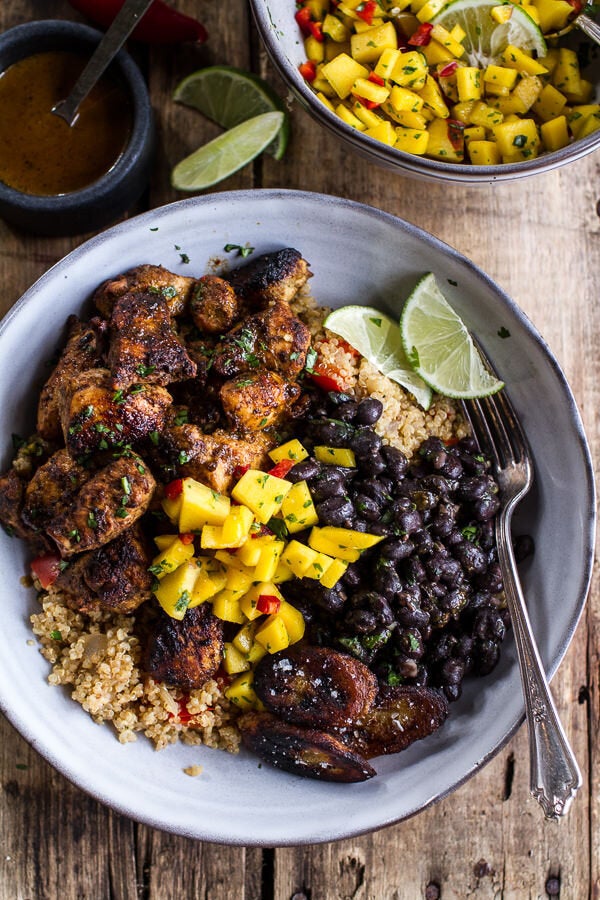 Healthy Dinner Recipes