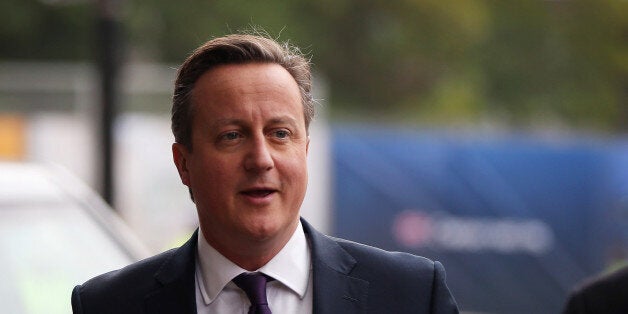 David Cameron today claimed Jeremy Hunt had been "misquoted" when he claimed cutting tax credits was a "cultural signal" that Britain was "prepared to work hard".
Labour claimed the comments were "a kick in the teeth for working families" and the Unite union condemned the "disgraceful insult" from the "richest member of the Cabinet".
Speaking this morning on Sky News, the Prime Minister defended his cabinet colleague.
He said: "As for what Jeremy Hunt said I think he is being widely misquoted and that's why he himself went out again and said let me be clear, what we are talking about is making sure Britain is one of the success stories in our world and making sure that we help people to get work and provide for themselves and their families.
"As I say, he came out afterwards and made clear the British people do work very hard, we are one of the hardest working nations on earth.
"If you look at the percentage of our people that are in work it is at an all-time high in our history, we have got more women in work than at any time in our history and Jeremy Hunt has been absolutely clear about that."
Mr Hunt's made the remarks as he was defending the Government's decision to cut child tax credits for those in work but on low pay.
Many Tories fear the policy is so unpopular with the public it could become the new "poll tax" – one of the major contributory factors in the downfall of Margaret Thatcher in 1990.
Mr Hunt said: "We have to proceed with these tax credit changes because they are a very important cultural signal.
"We want this to be one of the most successful countries in the world in 20, 30, 40 years' time."
Last night, Mr Cameron also defended the policy during an interview on BBC Newsnight.
The Prime Minister argued the changes only affected "new families", not existing families, and said: "The basic level of child tax credit for existing claimants has not fallen."
Presenter Evan Davis suggested the prime minister's failure to make clear before the election that tax credits would be cut for some was "the kind of thing that gives politics a bad name".
Mr Cameron said, taken as a whole, the cuts to tax credits and the introduction of a National Living Wage meant "as a package" would "help work pay".
He insisted he did have a mandate for the cuts: "We said in the election campaign we were going to make welfare savings and we were going to cut people's taxes."
Popular in the Community