Yet talking about the loss of an unborn child can sometimes feel like a cultural taboo.
To challenge the stigma associated with discussing miscarriage, one brave couple filmed their own struggle to have a child.
Lisa Francesca Nand and her husband, David, now have two children. But Lisa miscarried twice before she met David and three times while trying for a baby with her husband, before the pair got to where they are today.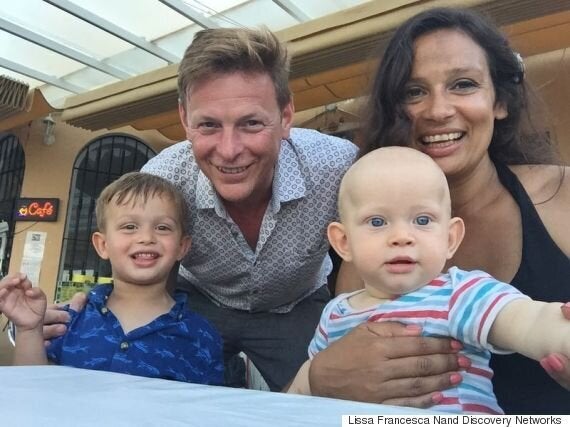 Lisa and David with their two children
Lisa's first two miscarriages happened when she was in her twenties, before she met David. Although both were upsetting, in the documentary she admits she wasn't planning to become a mother at that point in her life and "brushed them off".
But when she was 37, she had her heart set on becoming a parent with David and her experience of miscarriage was very different.
She began experiencing cramps the day before her 12-week scan and experienced bleeding once she was at the hospital. Doctors gave her the devastating news that she was no longer pregnant.
The experience made Lisa determined to find out more about what was happening to her body. Throughout the documentary, she speaks to medical experts as well as other women and men who have experienced miscarriage to try and make sense of her situation.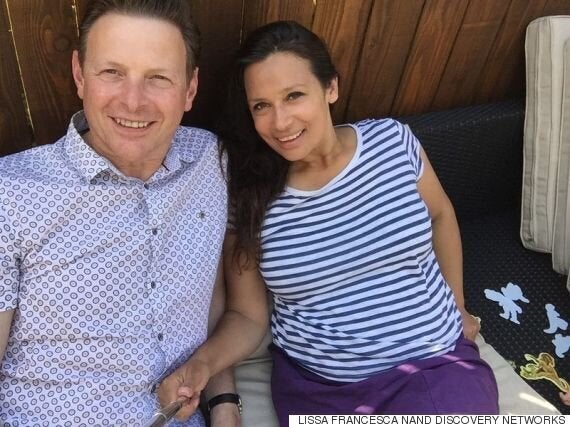 According to the NHS, there are many reasons why a woman may have a miscarriage and often, the reasons are unclear.
In the documentary, doctors tell Lisa she has a high level of natural killer (NK) cells. These can cause the immune system to attack the embryo as they see it as a foreign body.
Tragically, this meant she and David went on to lose a second baby.
A particularly emotional scene in the programme shows David waiting outside the hospital while Lisa has the remains of their second unborn child removed from her body.
"I've just left Lisa in the hospital which was one of the most emotional things I have ever had to do," he says with tears running down his face.
"She looked so vulnerable - she's like a little girl. I know it's going to be alright but I want to be there."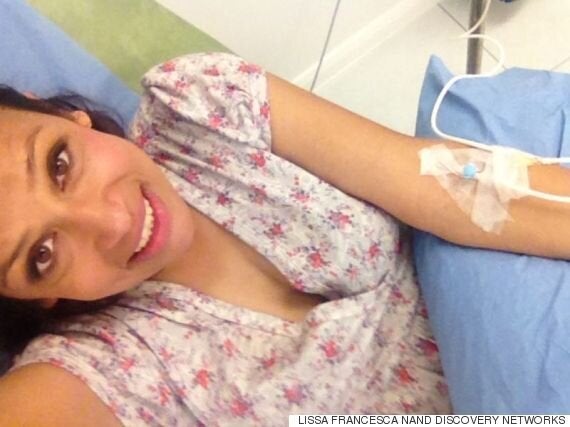 A few months later, the couple received the good news that Lisa was pregnant again and this time, the baby appeared to be doing well.
A tense scene in the documentary shows them waiting to hear the baby's heartbeat on a scan for the first time.
Lisa gave birth to baby Sebastian in 2012. Sadly she experienced another miscarriage after he was born, but gave birth to her second child, Elliot, in 2014.
"I suffered five miscarriages - but even one is devastating," she says in the film. "I want to get people talking about this issue to realise they are not alone."
First Heartbeat will be shown on 15 October at 10pm on TLC UK - and repeated on 17 October at 9pm, 19 October at 9pm and 28 October at 10pm.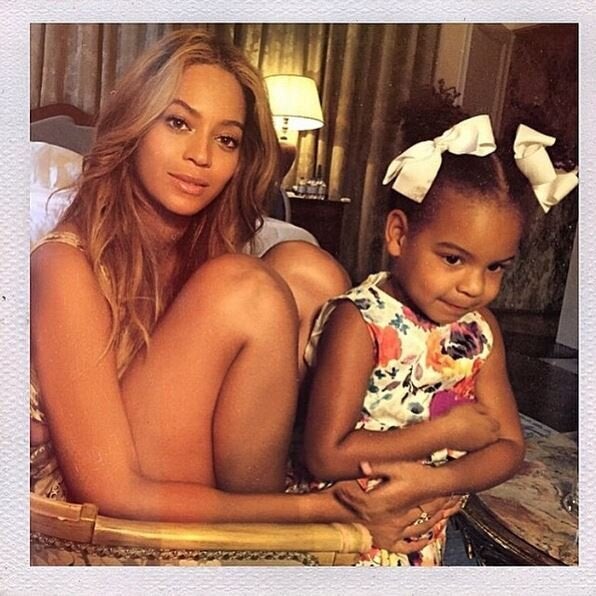 Celebrities Who've Opened Up About Miscarriage