Greggs bakery warned that they might have to increase the prices of its pasties and sausage rolls due to the new living wage.
The popular chain has 1,668 outlets across the UK. It said that, although there are no current plans to hike up prices, the new wage could have an impact on how much the business charges customers in the future.
Greggs currently pays its shop staff £7.11 an hour, but George Osborne announced in the summer budget that the UK's hourly minimum wage will rise to £7.20 for over 25s as of April next year and will rise to at least £9 an hour by 2020.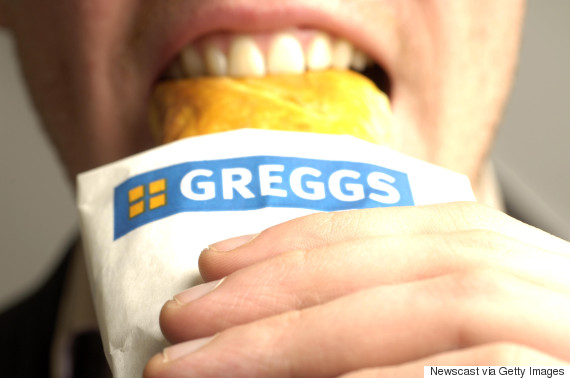 The wage is currently set at £6.50.
Roger Whiteside, chief executive of Greggs, said: "Wage rises will increase inflationary pressure in the business. It is not our intention to raise prices. But ultimately we will see how the market goes," The Press Association reports.
The news comes as the company announced a better-than-expected 4.9% rise in like-for-like sales in the 13 weeks to October 3.
The business has opened 65 new shops so far this year and closed 47 as it trims its high street presence and opts to expand in motorway services and garage forecourts.
In July, Ikea became the first national UK retailer to commit to paying its staff more than the new national living wage.
As a result, more than 50% of Ikea's workers will get a pay increase next year.
The chain will pay every one of its 9,000 UK workers at least £7.85 an hour, and £9.15 per hour in London. Some 4,500 will see their pay go up as a result.
Last month, Lidl became the first UK supermarket to pay the living wage. Under the new rules, the supermarket's workers will be paid a minimum of £8.20 an hour across England, Scotland and Wales, and £9.35 per hour in London.
SEE ALSO: