Kylie Jenner is known for her enviable makeup collection, causing MAC lip liners and lipsticks to sell out as soon as she sports them - but her latest look is one we hope everyone will copy.
The 18-year-old reality star headed out to dinner with Caitlyn Jenner on Monday evening wearing a bold shade of blue lipstick, and for the best reason...
To help put a stop to bullying.
"Wearing blue lips today in honor of world bullying prevention," she captioned the photo.
"#BlueShirtDay2015 #WorldBullyingPreventionDay wear blue and post a pic with the hashtags! Spread love & you will receive. Nothing can be done if we don't do it together!"
Last month Jenner famously started the #IAmMoreThan Instagram campaign, where she shared stories of six "incredible people who have become heroes in their own way by taking bullying and turning it into something positive."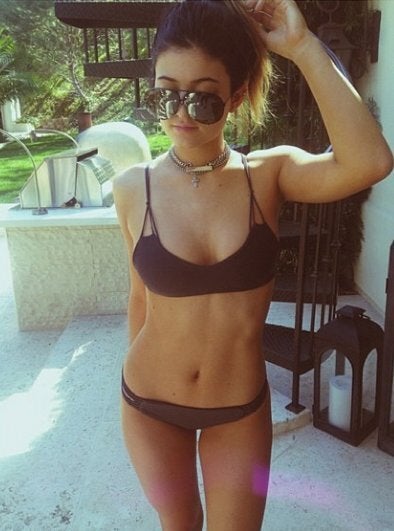 Kylie Jenner's Instagram Photos