This is the Microsoft Surface Book. It is the company's first laptop and boasts features and specs that Microsoft says will make it the 'ultimate laptop'.
What is quite clearly the biggest feature of the Surface Book though is that it's not just a laptop, it is of course a Surface tablet as well, and a hugely powerful one at that.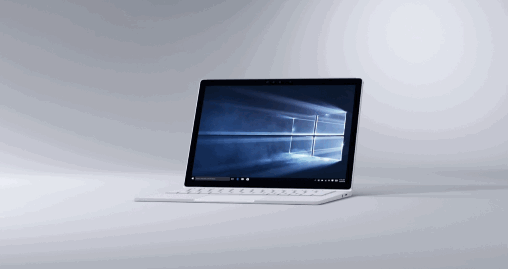 The Surface Book has a 13.5-inch display that boasts a massive 227 DPI. Power comes in the form of a powerful i5 or i7 processor. If you want to absolutely max the Surface Book out then you'll be able to pair that with a dedicated NVIDIA GPU as well as 16GB of RAM.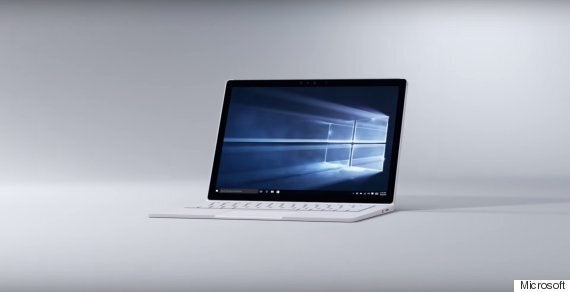 What makes the Surface Book really different though is that it is a true hybrid. In the keyboard lies a huge battery along with the dedicated GPU.
The idea being that when you want a light, nimble personal device you can use the tablet and then when you want raw power you simply connect it to the dock and it'll start using the extra graphics card.
In laptop mode Microsoft claims this dual-chip setup makes the Surface Book twice as fast as the equivalent MacBook Pro.
It's a bold statement and one that currently the company has only backed up through a live demo of Gears of War and then editing that footage moments later.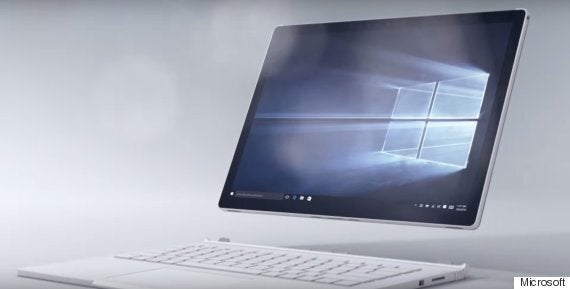 The company is also seriously passionate about the keyboard dock claiming that their keyboard is one of the best ever created. Boasting virtually no sound and yet providing a tactile response it's clear that the Surface team have gone all-out with the company's first laptop.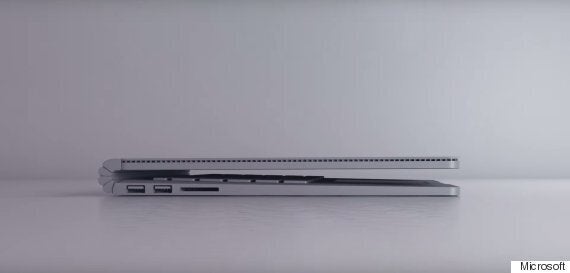 Microsoft unveiled a range of new devices this evening including a new flagship phone in the form of the Lumia 950 and the first consumer-ready version of Microsoft HoloLens.
So when can you buy the Surface Book and how much does it cost? Surface Book has a release date of 26 October and will start at $1,499 going all the way up to an eye-watering $2,699.
Popular in the Community