So as we bid farewell to series 6, we ask, why exactly do we love 'Bake Off' so?
The ratings cannot lie, so here's our breakdown of the five essential ingredients, which we believe make us, and rather a lot of the UK popukation, tune in every week...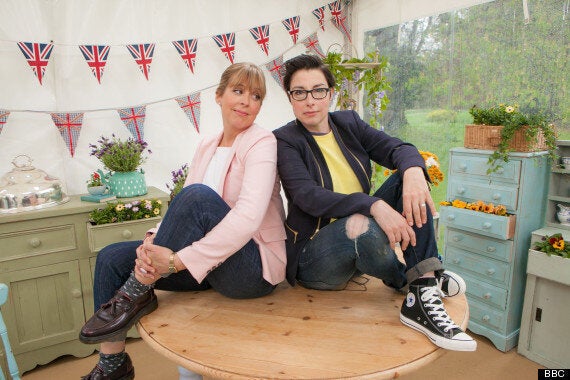 Sue Perkins and Mel Giedgroyc are the perfect choice to front the show
The presenters... Mel Giedroyc and Sue Perkins are an imaginative but perfect choice to front this televised village fete. Both could have stepped straight from the pages of a Joanna Trollope novel with their wholesome good sense, good humour, they're both middle England, but with a naughty twist. "Just a shame you can't get any double entendres out of that", said Sue of one week's challenge. "Tarts...nope, nothing," agreed Mel. Underplayed perfection.
The experts... Forget your Jose Mourinhos, George Clooneys, in Paul Hollywood, The Great British Bake Off has its own silver fox, secure enough in his male-ness to spend a happy hour discussing egg consistencies with home bakers in a tent.
Meanwhile, there remains no arguing with Mary Berry, whose previously revealed distaste of hostile TV chefs is just another reason why she's one of my shortlist of people who SHOULD be running the country. Mel and Sue both agree Mary is the reason for the show's success, and her luminous jackets will no doubt be setting trends again this series.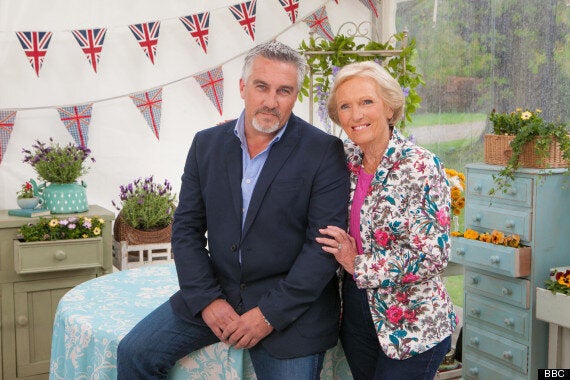 Paul Hollywood and Mary Berry provide the expertise on the show
The setting... While the Masterchef contestants battle it out in a hermetically-sealed laboratory, some sort of culinary bunker with no natural daylight in sight, these chaps sieve their flour and torch their tarts in a tent, with the walls flapping. There's a lake in the background, green grass, trees blowing. We're reminded that cooking is at its most appealing when it's seen in context of nature and the elements.
The descriptions... It's impossible to resist the descriptions - "pastry perfection"... "a little bit of a soggy bottom"... "apple and lavender tarte tartin"... "vanilla and pear"... "walnut praline"… building up to the ultimate promise of "lattice". It's like walking into a more innocent age, playing in the vicar's garden, while she cooks us all up a tea. Impossible to resist.
Finally, the hobbies... While one contestant likes to knit when's she not baking, another plays in a brass band, another lets his young daughter helps him prepare his plate of delights. The message is clear - these are people with full, satisfying lives, capable of knocking up an apple pie with half an hour to spare, and delivering it to the town hall in time for the choir to finish rehearsing. It conjures up many happy hours in and out of the kitchen. I can't get enough of it. I want to move to a village, or at least learn how to turn on the oven.
Meanwhile, there's always this lot for some tent chuckles...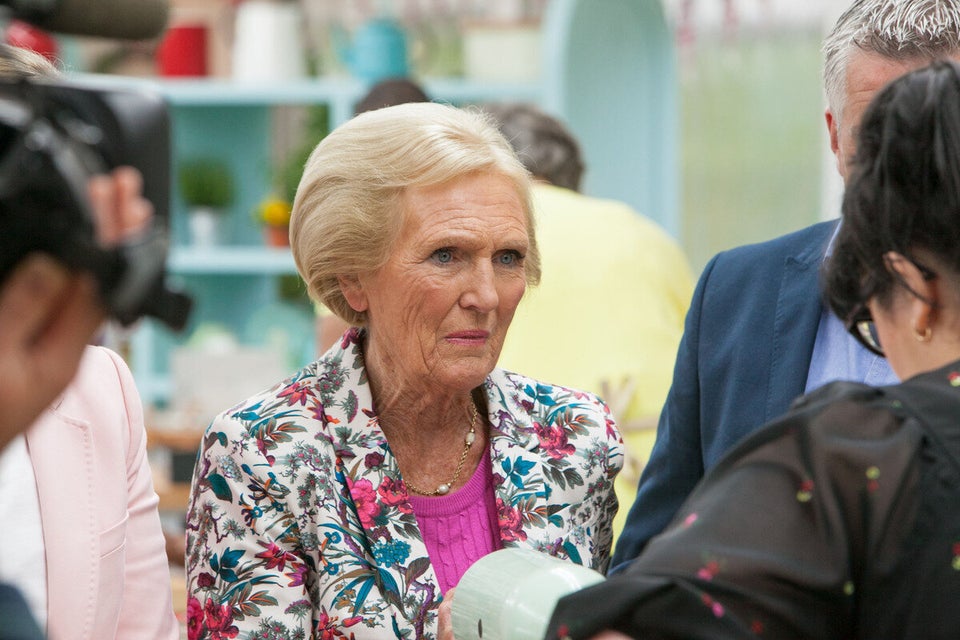 18 Great British Bake Off Innuendos