Twitter has unveiled a brand-new feature called Moments which takes key tweets from the last 24 hours and compiles it into a magazine-style scrollable list.
Think of Moments as the ultimate 'trending' tab, but instead it'll prioritise and summarise the news based on your interests and local interests.
The key differentiator between Moments and your normal timeline is that it'll not only filter down the people you do follow but it'll contain the biggest events and topics from people you don't as well.
As you click on the Moments tab you can then tap on each story and flick through seeing key tweets, pictures and gifs. The Moment is then updated as the story develops and will update each day.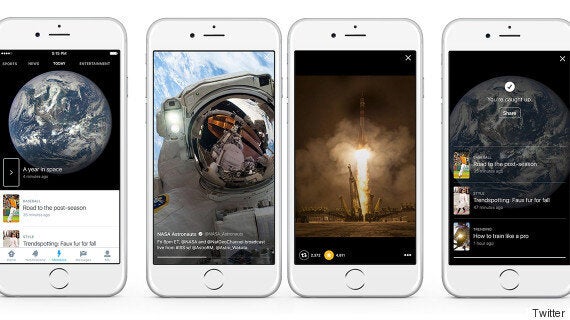 Product Manager of Twitter Moments Madhu Muthukumar said:
"Every day, people share hundreds of millions of Tweets. Among them are things you can't experience anywhere but on Twitter: conversations between world leaders and celebrities, citizens reporting events as they happen, cultural memes, live commentary on the night's big game, and many more."
"We know finding these only-on-Twitter moments can be a challenge, especially if you haven't followed certain accounts. But it doesn't have to be."
Moments will initially be rolling out in the US with a US focus, however Twitter says that you'll still be able to see Moments around the world and interact with them.
As Twitter is able to streamline the feature and get more partners on board it'll start moving it out to new regions including, yes, the UK.
Related