A woman got more than just a few laughs when she went to see comedian Michael McIntyre at the O2 arena, as she went into labour six weeks early.
Cara Brown from Colchester attended the gig in London with her brother and two friends but was shocked when her waters broke before she left the arena.
She was taken straight to hospital and gave birth to a baby girl.
But the new mum wanted McIntyre to know the effect his comedy had on her waters.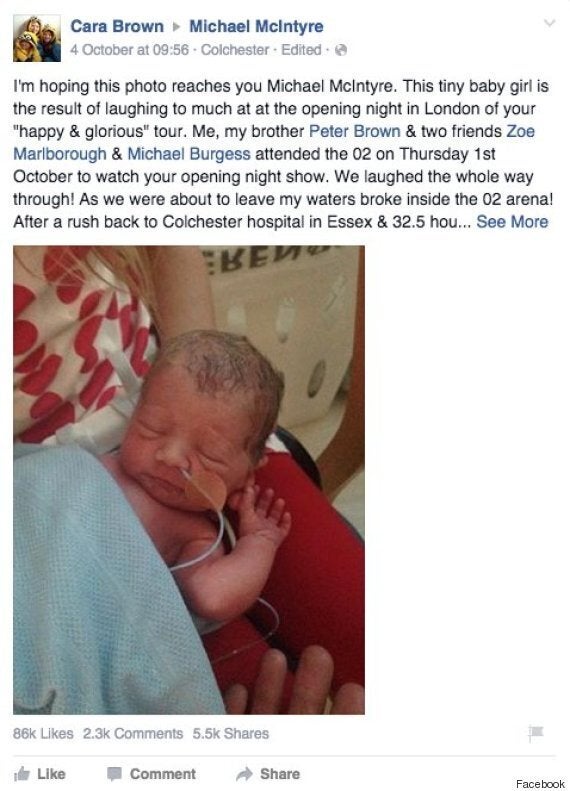 She wrote: "This tiny baby girl is the result of laughing too much at at the opening night in London of your 'happy and glorious' tour.
"Me, my brother Peter Brown and two friends attended the 02 on 1 October to watch your opening night show.
"We laughed the whole way through. As we were about to leave my waters broke inside the 02 arena.
"After a rush back to Colchester hospital in Essex and 32.5 hours of contractions this beautiful baby girl made her appearance six weeks early weighing 5lb 1oz.
"I hope this photo reaches you so you can see what happened the night I first saw my favourite comedian live! Also if anybody else plans to go while pregnant take your hospital bag and a towel to sit on."
Sure enough, the post did reach McIntyre, who reposted an article about the woman on his Facebook.
Brown's initial post has received 86,000 likes and been shared nearly 6,000 times which no doubt alerted the comedian to what went on.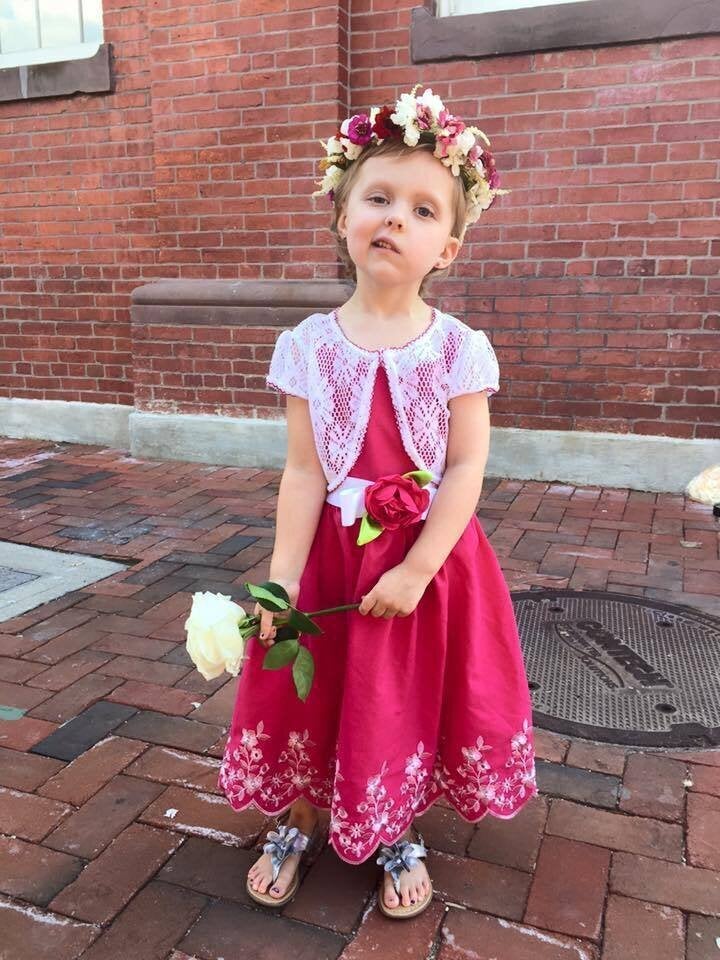 Five-Year-Old Girl With Terminal Cancer Given Ultimate Birthday Celebration