A British tourist fell to her death after being encouraged to take a risky photo at a cliff edge, an inquest has heard.
Zoe Woolmer, 23, died after falling during a rim walk of Kings Canyon in Australia's Northern Territory.
She was with a group of 16 tourists who were advised how to take a risky photo that would make it appear they were clinging or about to fall from a cliff at Kestrel Falls, according to ABC News.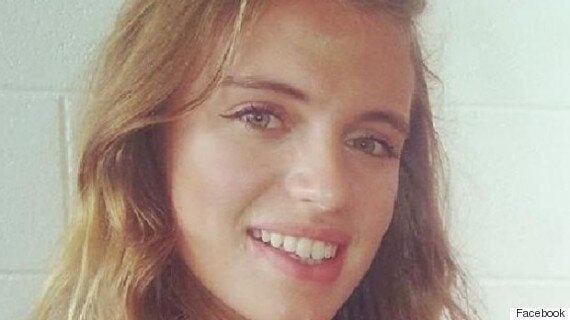 Kelvin Currie - the counsel assisting the coroner at the inquest - said Ms Woolmer, who died in June last year, and her tour group made their way down to a ledge.
According to a witness claimed Ms Woolmer put her right foot down where she expected to find a ledge but did not, Mr Currie said.
"As the witness put it 'she stepped on air'," Mr Currie said. "At that moment she also appears to have let go her hold on the top ledge. She reached out for the top ledge as she was falling backwards."
Ms Woolmer hit a rocky protrusion below the ledge before falling about 15 metres on to more rocks.
She was still alive 50 minutes later but died shortly after rangers arrived.
Mr Currie said the inquest in Alice Springs would look at the training for the tour guide, particularly her showing tourists how to approach the cliff edge for photos.
He told the inquest this practice continues despite the death of an English tourist at the same spot in 1996.
He said the practice seemed to have endured with some tour operators despite the previous death of an English tourist at the same ledge in 1996 and signs warning people to stay away.
Popular in the Community