There wasn't a dry eye in the house when Nadiya was, unsurprisingly, but still wonderfully, crowned this year's 'Great British Bake Off' champion, after a final faultless week of baking.
If we didn't already want the mum-of-three to win, her showstopper saw everyone off - it was a wedding cake, inspired by her own nuptials in Bangladesh. "Is this your way of asking your husband to marry you again?" asked Mel and Sue. And so the tears started falling from the eyes of fans, judges and cynical TV critics alike.
And what a cake it was, with beautiful icing, crowned by flowers, jewellery from her big day and even sari decorations. Beautiful and personal, too.
But, what was even more wonderful to behold was everyone's pleasure in her delight, from her family - "she's a champion in our eyes," said her proud husband - to her rival finalists.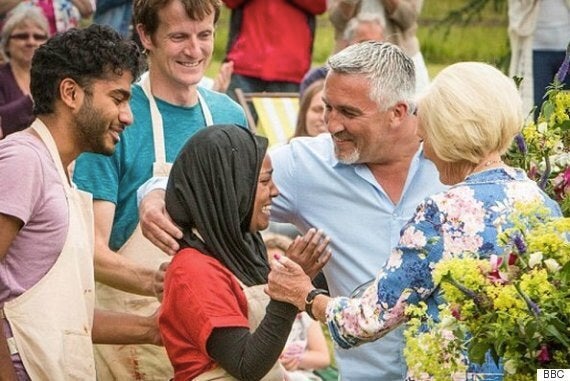 Everyone was delighted for Nadiya, including her rival finalists Tamal and Ian
"Baking with a group of people you get on with so well and that you feel really proud of when they do well. It's amazing," said a wet-eyed Tamal, who still has the medal for the series dreamboat.
"She's going to be insufferable now. She'll never shut up about it," he added, proving they really are friends. There's nothing fake about this show.
And Ian, who we all liked again by the end because of his big spoonfuls of humble pie, was just happy to be there, too. "I'm really pleased to have got this far. It's a huge honour."
Paul Hollywood summed up the occasion, "Nadiya has brought something special to the Bake Off. Her ideas, her flair, her passion, her emotion, she just nailed it."
EVEN Mary Berry cracked as she told how proud she was of Nadiya and her growing confidence, round by round, "She's never been the winner before. I'm really proud."
But it was left to Nadiya to remind us how far she's come, with words that made sure every viewer this show is about far more than cakes.
"I'm never going to put boundaries on myself, never again," said Nadiya, clutching her award, after her husband embraced her with his congratulations. "I'm never going to say I can't do it. I'm never going to say, I don't think I can.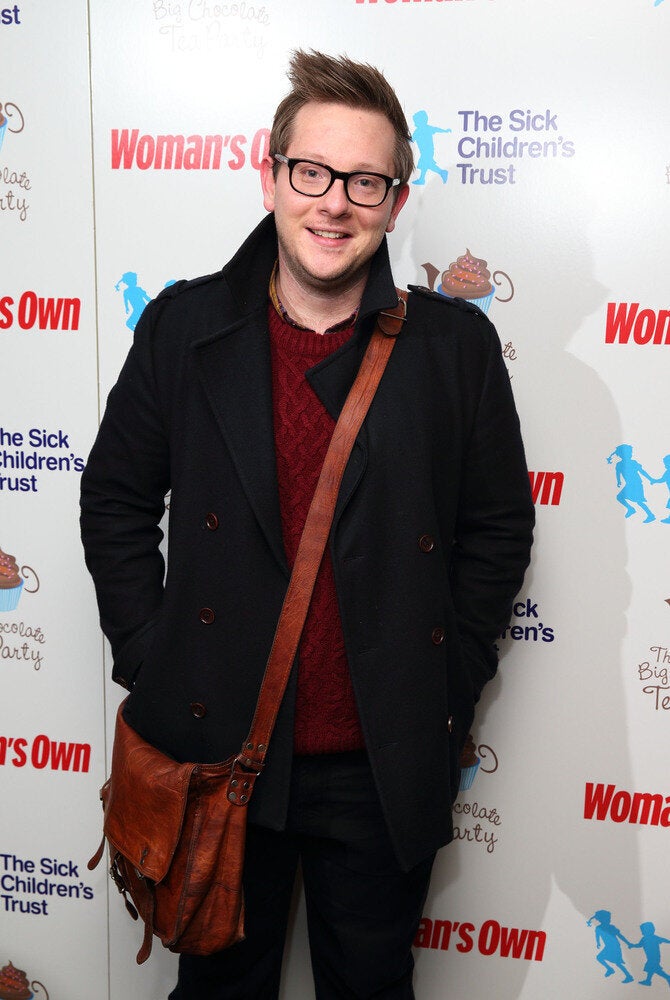 'Great British Bake Off': Where Are They Now?
Popular in the Community