Two police officers investigated over a social media post from the site of the Shoreham air disaster have quit the force, Sussex Police has said.
According to the Independent, it allegedly included a Snapchat video, a selfie of themselves and a hashtag describing the incident as a "human barbecue."
The unnamed officers, aged 23 and 24, who were part-way through their two-year probationary period, resigned after a disciplinary hearing found they should be dismissed, the Press Association reports.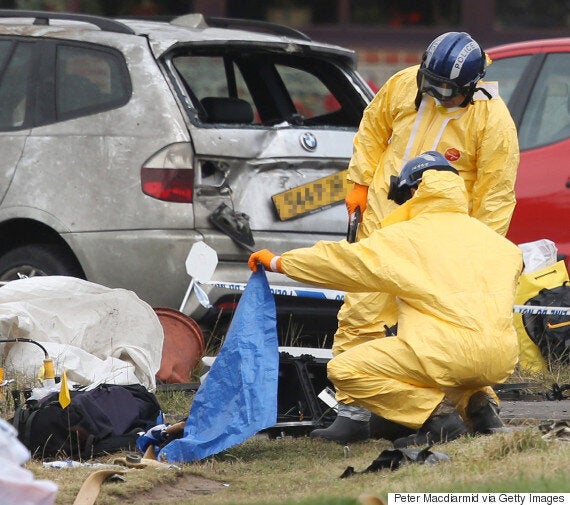 Forensics examine the aftermath of the crash which claimed 11 lives
Chief Constable Giles York said the pair were "remorseful" but added their behaviour was "inexplicable" and had caused distress to families of the victims of the crash.
Eleven people died when a vintage Hawker Hunter jet plummeted on to the A27 in West Sussex during the Shoreham Airshow on August 22.
The officers were investigated over a private online message sent to a colleague about the force's response to the disaster.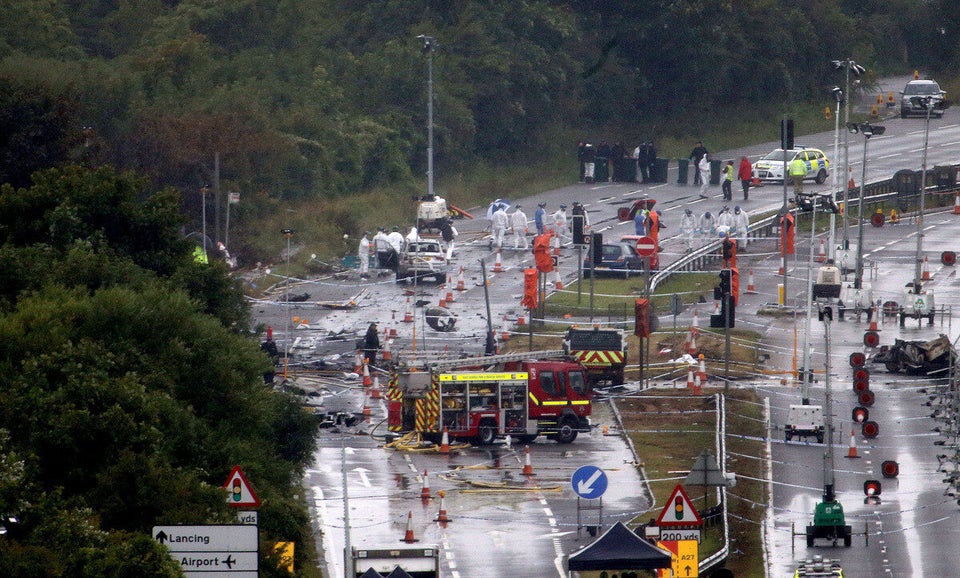 Shoreham wreckage removed
The recipient immediately reported the incident and the two officers, based at Brighton and Hove, faced a disciplinary hearing for gross misconduct by the Professional Standards Department.
Assistant Chief Constable Robin Smith, following the hearing on September 30, recommended the pair be dismissed before both offered to resign.
Mr York added: "The men, who have less than two years' service, are clearly remorseful and have acknowledged the impact of what they had done; but when it really mattered the officers failed to show understanding and compassion for the victims and their families. I am confident that they would not go on to become well-conducted officers.
"The police service has a national code of ethics that we expect officers and staff to abide by - including showing respect and courtesy.
"Officers and staff can be forgiven for making genuine mistakes, but the behaviour of these two officers was inexplicable and caused unnecessary distress to the families of those involved, for which we sincerely apologise."
Popular in the Community