The thrill of vintage shopping lies in the excitement of buying items that have the exclusivity of a custom-made piece, but for a fraction of the price.
But browsing through the racks at a vintage stall or charity shop can quickly lose its appeal as you struggle to make out the authentic vintage items from the designer knock offs, and you begin to suspect that anything you buy won't last more than one wash before disintegrating under the strains of time.
Alexa Chung and Dita Von Teese may be able to put together vintage outfits that ooze glamour and sophistication, but as you gaze at the flapper dresses and fascinators the worry sets in that you're going to look like someone who's stepped out of a period drama.
"Buying vintage clothes is an amazing way to ensure your clothes are both individual and environmentally friendly," says Pamper.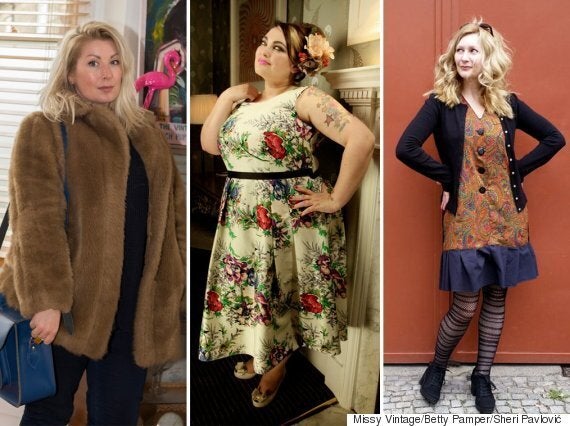 Scroll down for Clark, Pamper and Pavlović's insiders' guide to buying vintage fashion: