Breast cancer: while there's a lot of information out there about it, people can still feel terribly alone when going through the ordeal.
From coping with hair loss, to reaching out for advice and support when undergoing a mastectomy, we've pulled together a list of seven things men and women with breast cancer want you to know.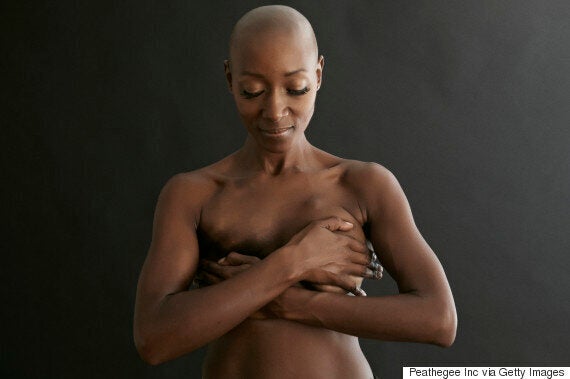 "After going through a mastectomy, chemotherapy, radiotherapy and tamoxifen; the implication is that because I went on to develop metastatic breast cancer, I didn't fight hard enough."
"You've been prodded and poked and stabbed and jabbed. You've healed and strengthened and moved on and adapted.
"Even when you've struggled to heal problematic wounds, you've given it your best shot. I've felt you regenerate and recover from a trauma I never imagined I would know."
A woman should be able to lose her hair with dignity. Martina Gruppo was diagnosed with Stage 3, invasive breast cancer in 2014. She underwent a lumpectomy, chemotherapy and radiotherapy to treat the disease.
"It was tough and heartbreaking and the side effects were vile but you do it, and thankfully throughout my treatment I could see the very best side of human nature in the support I got from family, friends and medical staff," she writes.
"Sadly, outside of that bubble I had a glimpse of some of the worst, and it burnt more than the radiotherapy."
Gruppo talks about a particular experience on an escalator, where a family was pointing at her because she had no hair.
Reflecting on the horrible event, she writes: "The joy of finishing treatment and feeling better is totally wiped out by feeling unable to be in public doing normal stuff such as shopping, travelling etc. without being stared at or even pointed at.
"My hair has grown now, more of a 'look' than a reminder of a horrible process I have gone through, and yet I can't stop thinking about the brave women out there who are facing these stares for the first time, only daring to go out with an uncomfortable head covering to protect the feelings of others. Something needs to change."
"I want everyone to know that if you ever face this situation or any other like it, it's ok to seek out counsel in someone else who has been there. It is AMAZING to talk. It's ok to think, wonder and worry about how you will feel about your body after the process is over and how the changes will impact your future.
"From my experience it's hugely helpful to reach out and talk to other people because you realise that the fears you have are normal, you realise from others that the fears disperse with time and that you can learn to love you body maybe more that you ever have before."
Men can get breast cancer too. Russ Heard, from Heanor, Derbyshire, was diagnosed with breast cancer after feeling an ongoing "stabbing pain" in his chest.
Heard has since had a double mastectomy, chemotherapy and more than 15 sessions of radiotherapy.
He says of his diagnosis: "It never crossed my mind to be honest because it doesn't run in my family. Nobody else in my family has ever had it and it wasn't in my mindset to think about these things, female or male.
"There's a long way to go before men are aware of these issues that breast cancer can bring."
Sometimes, laughter is the best medicine. Amanda Stewart, 33, is proof that it's okay to laugh. Ahead of her double mastectomy, Stewart held a before-and-after photo shoot, where she was pictured holding balloons in front of her breasts. She also posted a picture on Facebook which shows her nipples covered with emojis with the caption: "Bye bye boobies!"
She hopes that documenting her journey in a positive light will make other women less apprehensive about going for the surgery, while offering comfort and support to women who are going through a similar experience.
"I wanted to show that you can should be proud of yourself and your body to reduce the stigma surrounding getting the surgery," she said.
"It's a positive decision. You're given this gift and taking control. I'm a previvor - not a survivor."
Losing your breasts doesn't make you any less of a woman. "It's not made me less of a woman with no boobs," writes Gill Roberts, who had a mastectomy. "I've not regretted it for a day. I am confident and sexy and wear lovely clothes. And my partner, Ian, and I are closer than ever - we are getting married in August!"
Sarah Cretch also had a mastectomy, without reconstruction. She writes in a blog post on HuffPost UK: "A year on and I know I made the right choice for me. My boyfriend still loves me, I have been able to return to full time work, go on holiday and live a 'normal' life."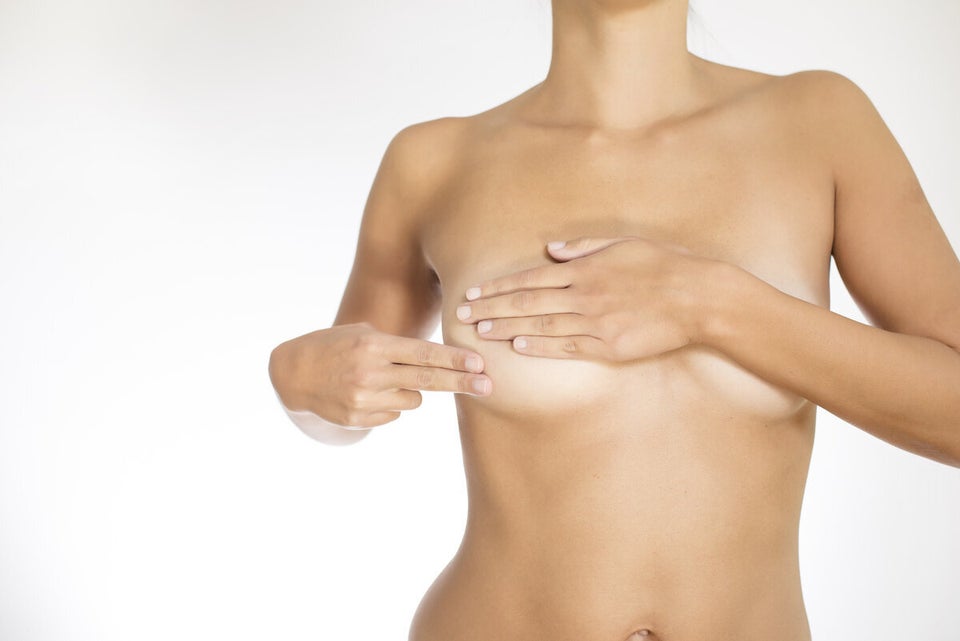 Breast Cancer Signs And Treatment
Related