Nearly eight million viewers tuned in to find out whether Gemma Foster, played with exquisite, clenched-jaw agony by Suranne Jones, would choose to bring her husband completely down before she left home, whether she would keep quiet and opt for a happy family life full of unspoken betrayals, or whether she would melt into a massive puddle herself before deciding?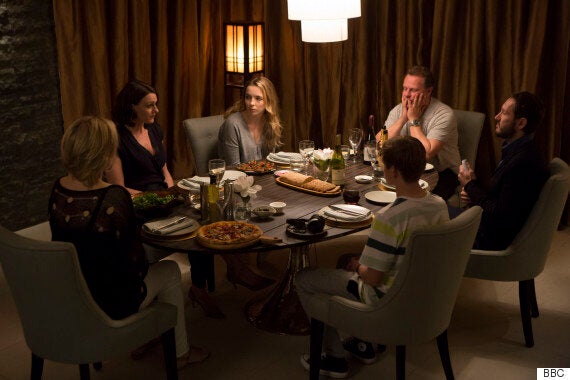 The Parks dinner party was a perfect exercise in suspense, revelation and finally a slap
As it turned out, it was… none of the above. After the Pinter-esque pain of the opening dinner party scene, where every single line threatened to pull another pin out of the grenade, writer Mike Bartlett gave us a thrilling, unravelling ball of revelations, one bombshell after another… "You're still pregnant"… "What did he do first? Get my money or sleep with my daughter?" and what is surely to become an aggrieved woman's mantra for any occasion, "You want your car keys? Fetch!" Finally, those toned arms of Suranne Jones came into their own.
Despite all these thrilling theatrics, however the far more devastating shocks were given to a confused small boy, as Gemma hideously put her son into play on the chessboard, sending him around to the house of his father's young girlfriend, where he had to ask, "How old are you? Are you having sex with each other?" Surely a blade to every watching parent's heart.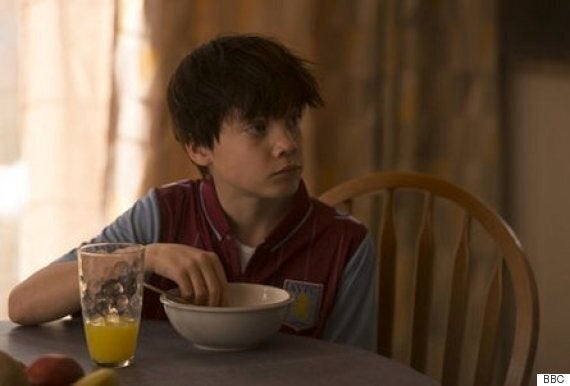 It was poor Tom who bore the brunt of his parents' marital meltdown
But, in a source of frustration to many in the Twittersphere, by the end, daddy had kind of got away with his mid-life crisis after all. He had suffered his moment of fear, as did we all, when Gemma returned without his son, brandishing a lock of hair. Surely, his wife hadn't gone so dark that she'd taken away the one thing they both loved?
Actually, no. She contented herself with screwing her errant spouse royally when it came to his financial nonsense, but that was really small potatoes compared with the emotional fall-out. Instead, Simon got to drive off to his new life in a shiny car, with his shiny, young, still-pregnant girlfriend.
This pair were seen lasting the course, after all, forgiving each other their respective secrets, and Kate was forgiven by her father too, as was always going to happen.
Even those ghastly neighbours kept their marriage intact, with all its compromises out in the open, and that Judas doctor-friend got away with her machinations, even getting to run the practice in Gemma's absence.
Gemma found herself with her son, and her job, but no husband by the time the credits rolled
As for Gemma, well, she lost her husband and her friends, but she got to keep her son, her house, her GP licence and, finally, some dignity - which, after all the dramas, shocks and disasters of the preceding weeks, could be considered a victory. In opting for a calmer fate for all involved, with no boiling bunny for us to deal with, Mike Bartlett perhaps sensibly reminded viewers that, ultimately, the best revenge is moving on and living a good life. Boring, I know…
'Doctor Foster' is available on BBCiPlayer, with the whole series on DVD release from 12 October.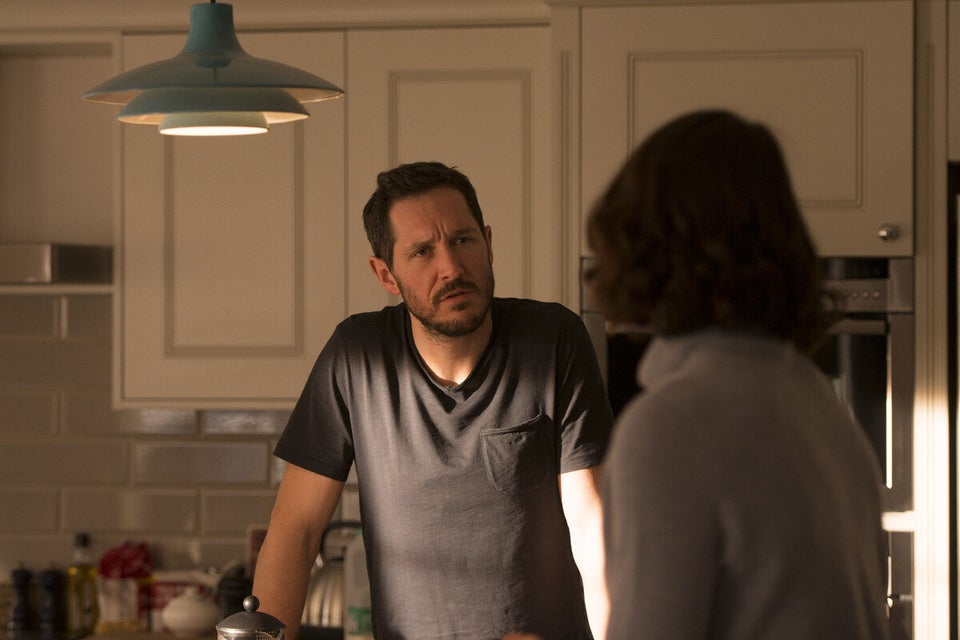 Doctor Foster
Popular in the Community