A little girl has caused quite a stir after she decided to write on her mum's new £320 Michael Kors bag.
Amber Shah, five, copied the distinctive logo on the designer bag in biro and wrote her mum's name on it.
Mum Sajda Shah said she noticed the mischievous markings when Amber had gone to bed.
Shah, from Chigwell, Essex, said: "I'd only bought my bag the week before after eyeing it up for a while.
"I had been putting money away so that I could treat myself, so I was really pleased when I finally got it." Amber and her mum's handbag
Shah said: "I'd used it a couple of times for work when I looked at the bag one night after the kids were in bed and noticed the writing.
"I was furious and upset, I couldn't believe she'd actually ruined my bag.
"I almost got Amber out of bed but I got myself together and thought I can't do that. And then I had to really think how to discipline her." Shah and her husband, police officer Tahawar, have four daughters, Arooj, six, Amber, five, Ayla, two, and five-month-old Anshrah.
"I knew it was Amber," said Shah. "She's done this kind of thing before.
"She's been told off for writing on the walls and the bedsheets and the sofa. But she is constantly writing. She's always making up stories and writing them down.
"I suppose I should be praising her really, if she was writing in the right place. She is really quite good because she's only just started school."
In the end Shah decided to talk to her daughter and ask her why she had written on her bag.
Shah explained: "She admitted she had done it and said she had written my name because she didn't want anyone to take it.
"My heart melted because I knew she was doing the right thing, we have to put her name in all her school things, how could I tell her off then?
"I just had to explain to her that she shouldn't write on Mummy's things and that what she had done wasn't right." Luckily Shah knew the leather could be repaired.
She said: "We've had the sofa repaired when Amber had written on it before so I knew it could be cleaned up. I just had to find someone to do it.
She searched on the internet and found a handbag repair company, Handbag Spa, in the north of England and asked them to help her out.
For £80 they have been able to return the bag to its former glory.
Freya Bass, manager of the luxury Handbag Spa in Harrogate, North Yorkshire, said: "We've seen some of the world's most luxurious designer handbags come to us in some terrible states, but this one just made us laugh out loud.
"Usually biro stains are accidental strokes of a pen, this is the first time we've seen a whole name copied so neatly on such a beautiful bag.
"We've easily been able to remove all the ink and get the bag back to perfect condition. You'd never even know a little person had been practising their handwriting on it."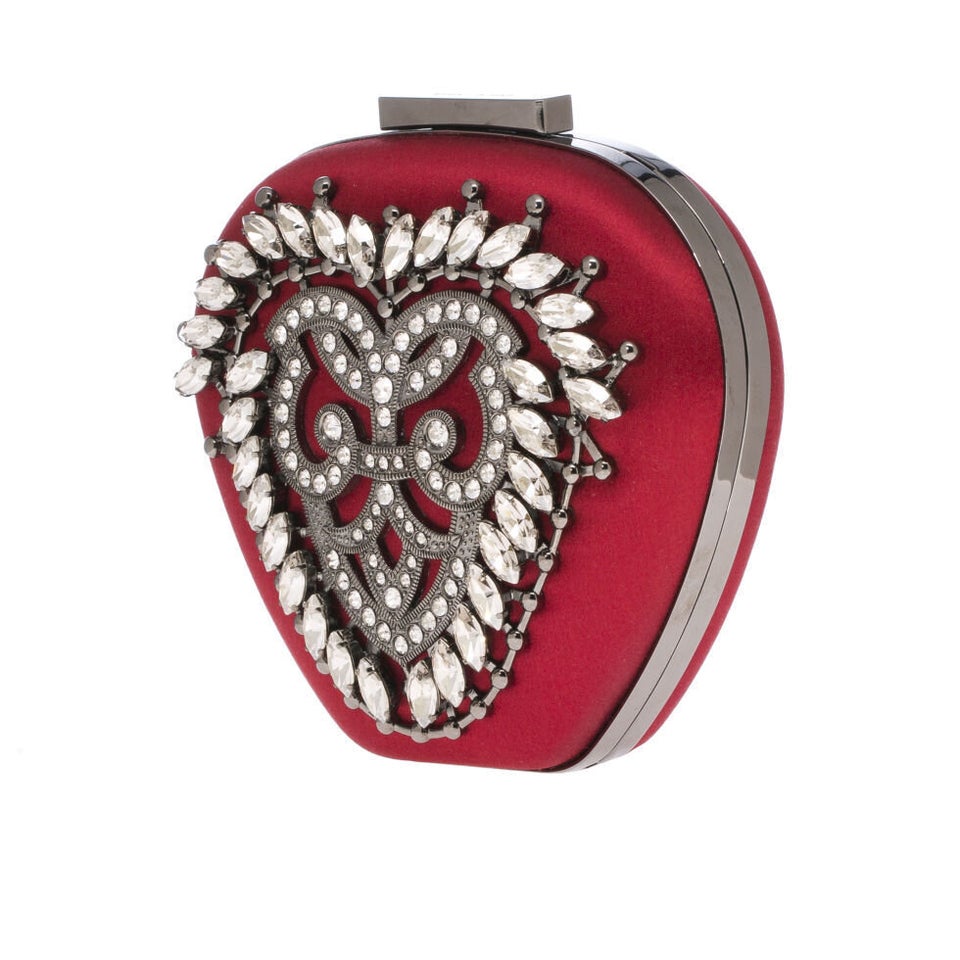 Manolo Blahnik's First Ever Handbag Collection