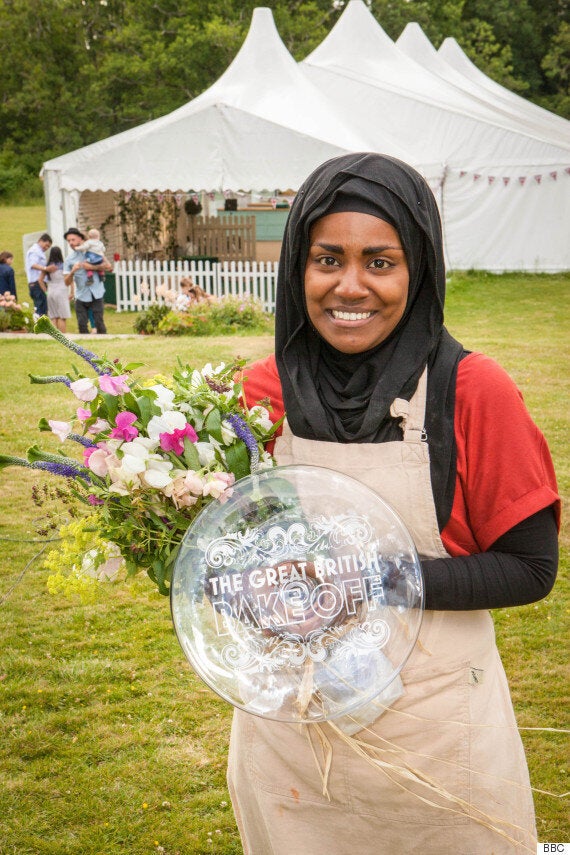 Nadiya beat Tamal and Ian to win 'Bake Off'
Nadiya was crowned winner back in June, but as the show is pre-recorded, she was forced to keep a lid on the result until Wednesday (7 October) night's finale.
Speaking of hiding her trophy, she said: "I wrapped it in many layers of brown paper, put it in a suitcase and hid it under the bed in case anybody saw it," she told PA.
"Now it can come out and take pride of place in our living room."
The 30-year-old also spoke about the phenomenon her incredible facial expressions have become on social media.
"I really hope that I have not become known more for my facial expressions or my eyebrows than my baking," she said.
"I had no idea that this would become a talking point on social media. It's all a bit of fun and not to be taken seriously, and I think it reflected what was going on in the tent. After all it's just my face isn't it?"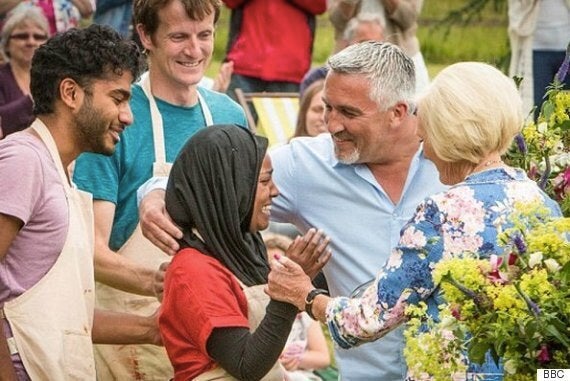 Nadiya couldn't believe it as she was announced the champion
Nadiya beat fellow contestants Tamal Ray and Ian Cumming to win the sixth series of the show.
When hosts Mel and Sue announced her as the winner, she could barely believe it, and moved viewers with an impassioned speech.
"I went into the tent as the smallest baker at 4ft 11'' but I walked out feeling a giant," she said.
"I'm never going to put boundaries on myself, never again. I'm never going to say I can't do it. I'm never going to say, I don't think I can.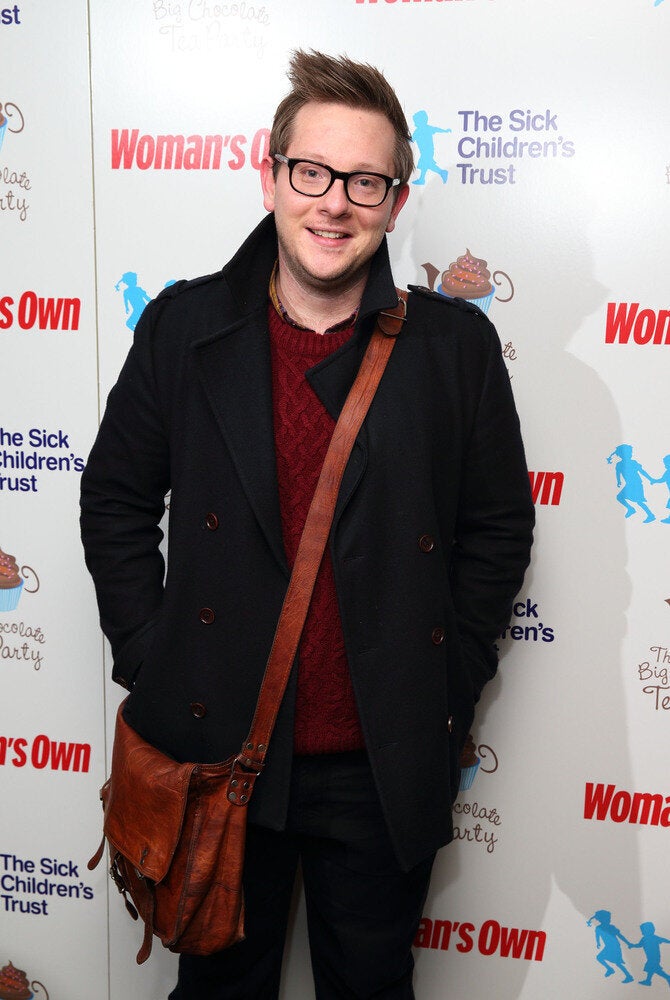 'Great British Bake Off': Where Are They Now?
Popular in the Community