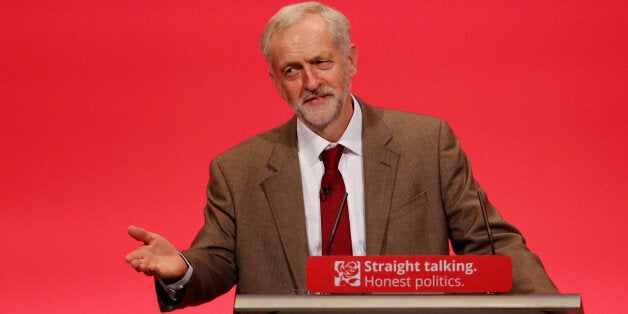 Jeremy Corbyn been condemned by the Daily Telegraph, after it published a front page piece blasting him for not being able to meet the Queen.
The new Labour leader "snubbed" Her Majesty, the paper claimed, by "refusing to be sworn in to the Privy Council today".
The paper reported that Corbyn, who is a life-long republican, refused to attend a ceremony that would see him have to kiss the Queen's hand to become a member of the sovereign's advisory body because of "prior engagements".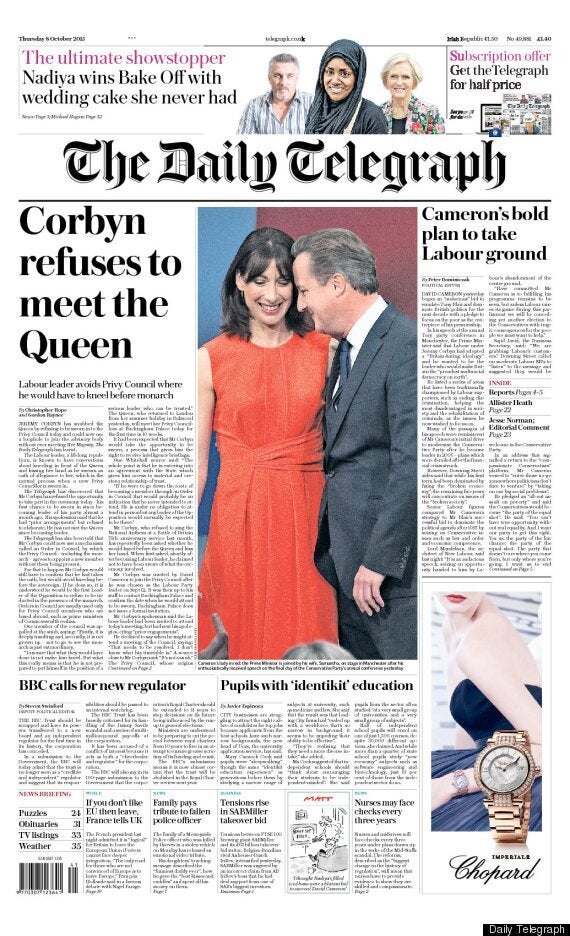 Thursday's Daily Telegraph
A member of the council claimed they were "appalled" at the move, calling it "deeply insulting" and "not grown up".
But there is quite a history of Conservative MPs who had done just the same thing as Corbyn.
Professor Dan Rebellato, an academic at Royal Holloway University, unearthed details of top Tories, some of whom still remain in the Cabinet, who also turned down an invitation to meet the Queen and join her Privy Council upon first invitation.
Iain Duncan Smith, then newly-elected leader of his party now work and pensions secretary (19 September 2001)
Michael Fallon, former minister for business and enterprise now defence secretary, and justice minister Damien Green (10 September 2002)
David Lidington, minister for Europe, who "apparently had better things to do than show up and kiss hands" (15 December 2010)
Sir John Randall, deputy chief-whip (9 June and 21 July 2010)
Chris Grayling, Grant Shapps, Nick Herbert and Theresa Villiers, ministers for work & pensions, communities, justice, and transport, respectively (9 June 2010)
When the Witney MP became leader himself in 2005, he also "snubbed" the Queen by not accepting his first invitation to a Privy Council meeting.
Related