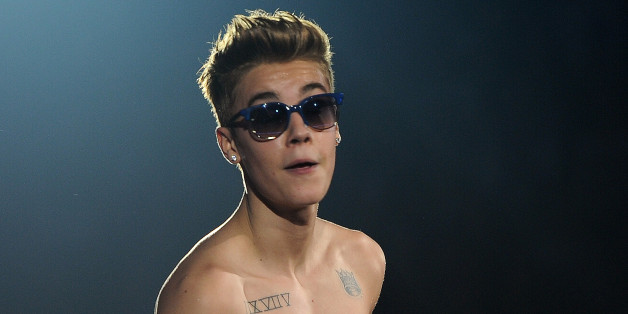 Splash News
Twitter users got a shock late on Wednesday night, when their late night scrolling was interrupted with naked photos of Justin Bieber.
The snaps, taken with a long lens camera while the 'Baby' singer was on a recent trip to Bora Bora, show Biebs relaxing in the nude, and naturally, some people couldn't quite handle it (especially after all of the 'Bake Off' and 'Doctor Foster' excitement)...
Omg! Omg! Omg! @justinbieber :O

— #Pansito♛ (@BizzleGirl_KB) October 8, 2015
I have seen Justin Bieber naked... I can now die happily👋

— Logan West (@loganwesttttt) October 8, 2015
Naked Justin Bieber on my freaking timeline. MY FREAKING EYES. IT BURNSSSS.

— lina (@elphylina) October 8, 2015
justin bieber nudes are all over tumblr haha OMG 🙊

— riza marie (@rzmrfst) October 8, 2015
"Omg, Justin Bieber's nudes, do you guys know how long I've waited for this? I waited my whole life. Life is good". @_thisbebriana 💀💀💀💀💀😭

— L.❄️ (@lykaaudrey) October 8, 2015
omg justin bieber nudes

— charloweene (@Anistonista) October 8, 2015
However, not everyone rushed to oogle the snaps, and a number of Twitter users pointed out the serious side to the photos' publication:
fyi: just because it's a guy doesn't make it okay to look at his naked pictures taken without his consent. #JustinBieber

— Andrea Garcia-Vargas (@AGVwrites) October 8, 2015
If you look closely at @justinbieber's dick you can see that it's TOTALLY NOT OK TO BE LOOKING AT SOMEONE'S DICK WITHOUT THEIR CONSENT.

— Michael Beveridge (@mickyb273) October 8, 2015
Justin is yet to comment on the snaps, and he hasn't sent any tweets since they were revealed.
The 'What Do You Mean?' hitmaker is currently gearing up for the release of his latest album, which will do battle with One Direction, in the bid for the number one spot.
Earlier this week, Biebs took aim at 1D, accusing the band of moving their 'Made In The AM' release date to clash his, in order to piggyback on his publicity.
LIKE US ON FACEBOOK | FOLLOW US ON TWITTER