Karl Lagerfeld's genetics are as much in demand as one of Chanel's iconic handbags.
The 82-year-old head of three international fashion brands - Chanel, Fendi and the eponymous Karl Lagerfeld - has revealed that he has been asked to donate his DNA to science.
"I was asked by somebody to do this," he said. "Because they think I'm not normal."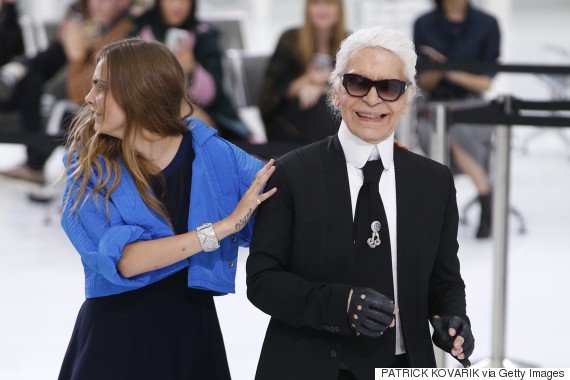 Karl Lagerfeld with Cara Delevingne at the Chanel 2016 Spring/Summer RTW show on 6 October 2015
'Normal' is certainly not a word that is often applied to Lagerfeld - not many people in their eighties have the drive to put out seven fashion collections annually (and that's just for Chanel) - and not many would want to, it's hardly how most of us picture our retirement.
But sadly we won't be able to discover the secrets that lie in the Essence of Lagerfeld anytime soon.
"I flatly refused. Unique pieces are unique pieces," said Lagerfeld in conversation with Vogue editor Alexandra Shulman ahead of the opening of the Saatchi Gallery's new Coco Chanel exhibition, Mademoiselle Prive.
Perhaps Lagerfeld's refusal comes from a fear that his DNA will fall into the hands of one of his rivals. Very canny, no?
"But I think very flattering, huh?" he added.
"Also I was asked for skincare for men, because they think I am remade.
"But I am not remade. I am all fake, but not remade."
SEE ALSO:

Fasten Your Seatbelts, Chanel Recreated An Actual Airport For Paris Fashion Week

Celebs Reveal What It's Really Like To Pose For Karl Lagerfeld

Karl Lagerfeld's Cat, Choupette, Earned £2 Million From Two Jobs Last Year