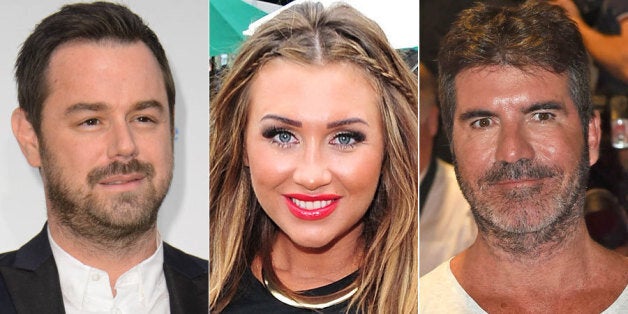 Ah, it's that time of year again. No, not the 'Bake Off' final. NO, not the run-up to Halloween. It's National Poetry Day.
The English language has been crafted into many fine verses, but some of the world's greatest ever poets are lurking right underneath our noses, and we don't even know it.
Yeah, yeah, Shakespeare was brilliant and Carol Ann Duffy is one of the most important writers of our time, but what about Simon Cowell? Yes, you read that correctly. Simon Cowell.
In honour of this fine national day, we've reviewed some works (tweets) from our favourite celebs with the help of poetweet, and to prove just how brilliant they are as wordsmiths, here are the resulting stanzas...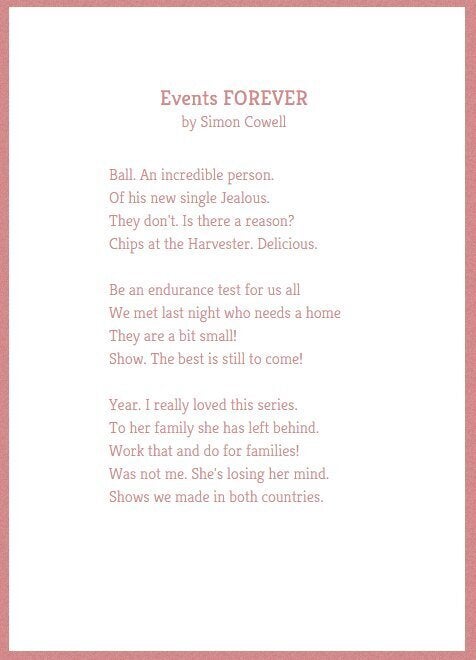 Celeb Tweets As Poetry
Popular in the Community