One of Simon Cowell's favourite phrases on 'The X Factor' is "I didn't like it… I LOVED it", so it's a wonder it's taken this long for him to claim Flo Rida and Robin Thicke's recent hit 'I Don't Like It, I Love It' as his own.
But the music mogul has now recorded his own version of the track, and let's just say we now understand why he sticks to judging singers, rather than being one himself.
Simon performed the song on Capital Breakfast Show with Dave Berry & Lisa Snowdon, as part of Global Radio's Make Some Noise campaign.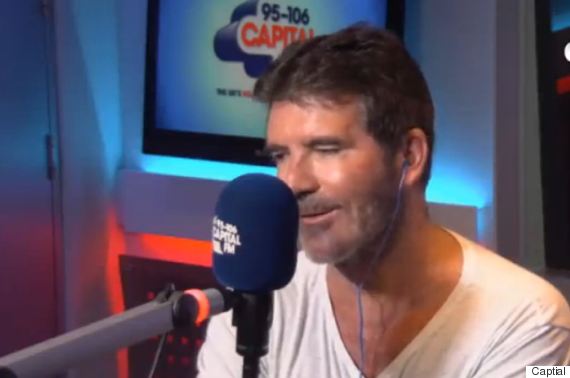 Simon Cowell's vocal skills were less than impressive
He was joined on the show by Cheryl Fernandez-Versini, who looked less than impressed with his efforts.
Somehow, we don't think she'd be putting him through to Bootcamp.
The pair will be back on screen at the weekend, as 'The X Factor' continues with the Six Chair Challenge.
Last week's episode saw Rita Ora choose her top six girls, making a few controversial choices along the way.
Simon was also seen swearing and ranting when he discovered that he would be mentoring the Over 25s category.
He later apologised for his outburst, tweeting: "Sorry for swearing on the show tonight... it's not big and it's not clever.
"Yes I did apologise to my contestants."
'The X Factor' continues on Sunday at 7pm on ITV.
LIKE US ON FACEBOOK | FOLLOW US ON TWITTER