Local law enforcement officials were handling the stabbing, the spokesman added.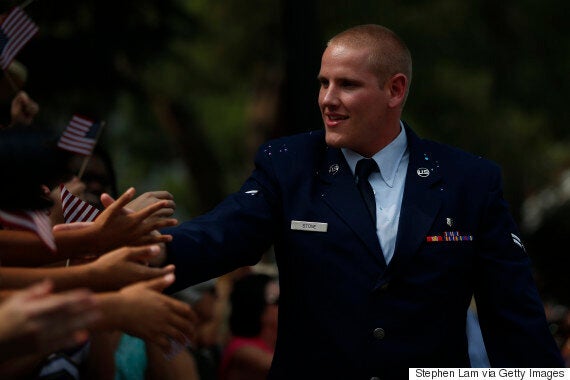 Spencer Stone shakes hands with the crowd during a parade honouring his August 21 actions in overpowering a gunman on a Paris-bound train
Twenty-three-year-old Stone, who is being treated in a hospital in Sacramento, received international praise after he helped disarm a gunman on a Paris-bound passenger train, aided by childhood friends Alek Skarlatos and Anthony Sadler. The trio were holidaying in Europe when they thwarted the attack.
Popular in the Community