GOOD NEWS. The Star Wars Battlefront multiplayer beta is going live today on the 8 October at 18:00 GMT in the UK.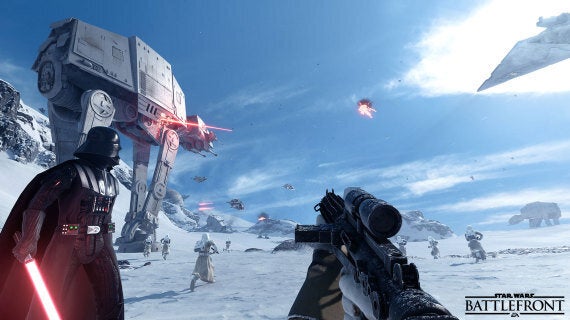 One of the most hotly-anticipated games of 2015, Battlefront is the revival of a PlayStation classic which allowed large teams of players to relive some of the most iconic battles from the Star Wars universe.
Under the watchful eyes of EA, Battlefield developers DICE have taken over the mantle and created a game that both looks and feels just like a Star Wars game should.
While the game has an official release date of 17 November, anyone who has an Xbox One, PS4 or PC will be able to download the multiplayer beta today until 12 October when it officially closes.
To get the full experience you can access the Battlefront Companion dashboard via the main website, however when the game does launch there will be a full companion app launching on iOS and Android which will show you live maps, troop movements and let you customise your character loadouts.
For now though, head on over to the Xbox Store, PlayStation Store or EA Access at 18:00 GMT and get downloading, however be warned, it's not a small game.
Xbox One & PS4: 8GB
PC: 11GB
Popular in the Community