A man's life has been saved by a shark that attacked him during a family trip to California.
Eugene Finney was visiting Huntington Beach when the predator began to ram into his back, causing him phenomenal pain.
He thought that he'd managed to escape the dramatic scenes with nothing other than a scar on his back.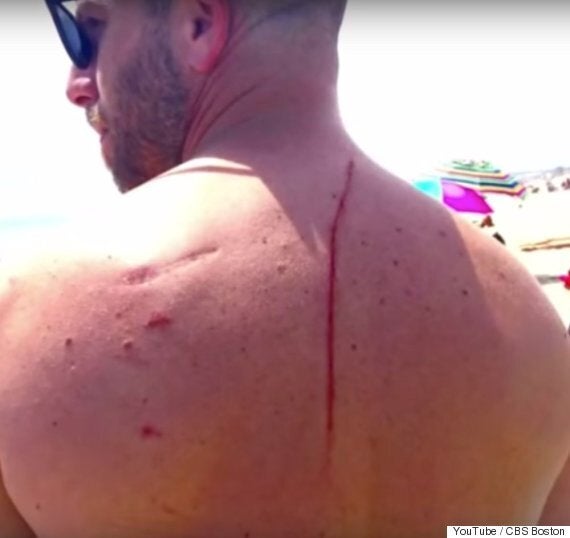 The scar left on Finney's back after the incident
However the pain persisted for hours after the attack, spreading to his chest, so he decided to return home and seek medical attention for diagnosis.
It was then that doctors discovered he had a cancerous growth on his right kidney, measuring about the size of a walnut.
Reflecting on the experience, Finney spoke to local news sources and said: "If this didn't happen with the shark, causing me to go in with this chest pain, I would have never known about this cancer."
After the incident the local council closed the beach, to ensure the safety of the other travellers.
Swimming bans are usually imposed when one of the predators is spotted in the area.
Popular in the Community