The plus size model took to Instagram to share the below snap, treating fans to a sneak preview of her latest collection with Canadian brand, Addition Elle.
"My holiday lingerie collection with @additionelle will be available Oct 13th!!! Here's a sneak peek.. #iamsizesexy," she captioned the snap.
Graham, who is a UK size 16, has also found a new fan in Khloe Kardashian, and the model is very excited to have the Kardashian seal of approval as she re-grammed an Instagram post about her.
"I had an AMAZING day at the @Forbes #Under30Summit!! And this FB post from @khloekardashian was the cherry on top!! Watch my snapchat for bts and my periscope for the panel discussion from today with #forbesunder30! #damngina," she wrote.
The 28-year-old has recently been involved in campaigns such as #PlusIsEqual and dedicated a recent TED talk to celebrating her curves.
Standing in front of a full-length mirror on stage she said to herself: "You are bold, you are brilliant and you are beautiful. There is no other woman like you."
But she didn't stop there. While most women are preconditioned to berate their reflection, Graham has nothing but good things to say about her appearance.
"Back fat? I see you popping over my bra today, but that's alright I'm going to choose to love you. And thick thighs? You are just so sexy you can't stop rubbing each other. That's alright. I'm going to keep you," she added.
"And cellulite, I have not forgotten about you. I'm going to choose to love you even though you want to take over my whole bottom half. You're a part of me and I love you."
Just another reason we need more body positive activists like Ashley Graham.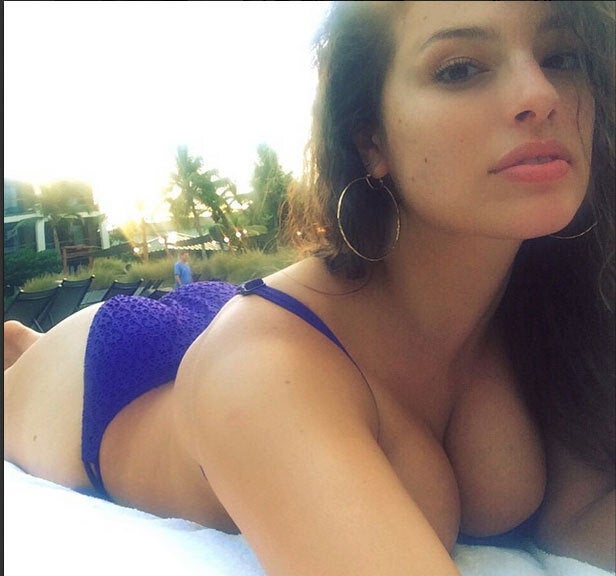 Photos of Ashley Graham
Popular in the Community