SeaWorld has been ordered not to breed its orcas, despite just dishing out $100 million (£65million) towards the expansion of new tanks.
The ruling by California Coastal Commission approved developments of the enclosures in the San Diego venue on 8 October.
Animal rights activists praised the decision as a death blow to the use of killer whales at the California ocean park.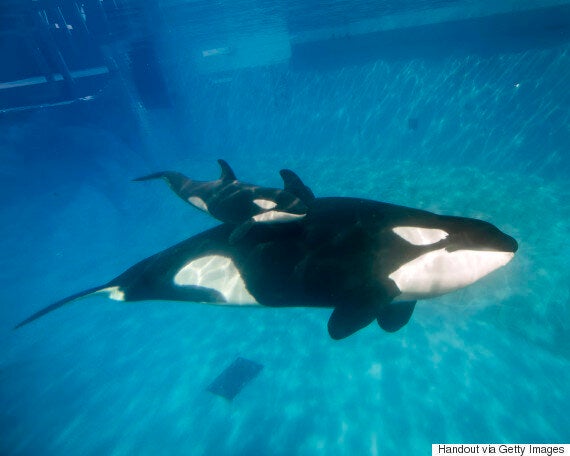 SeaWorld California have been banned from captive breeding
The vote "Ensures that no more orcas will be condemned to a non-life of loneliness, deprivation and misery," said a statement from People from the Ethical Treatment of Animals.
"These 11 orcas would be the last 11 orcas there," PETA lawyer Jared Goodman said after the meeting, referring to the whales at the California marine park.
The last-minute amendment would ban breeding of captive orcas, including through artificial insemination, at the California park but not at SeaWorld facilities in other states.
John Hargrove, a former SeaWorld trainer in California and Texas who has written a book about his experiences and appeared in the "Blackfish" film, said the captive whales are heavily medicated and family structures that define life in the wild are broken.
The whales gnaw the edges of their pools, breaking or wearing teeth, and inbreeding has created "hybrid orcas who have no true social identity," he said.