The shadow chancellor has said his constituents are "literally dying" from air poisoning caused by Heathrow and accused accused the aviation industry of having "consistently lied" about expanding it.
John McDonnell addressed hundreds of people gathered in London's Parliament Square for a rally to oppose a third runway at the UK's largest airport.
The Labour MP, whose constituency contains Heathrow, said it would be "down to people power" to prevent the airport's expansion if it is backed by Parliament and court appeals against the decision fail.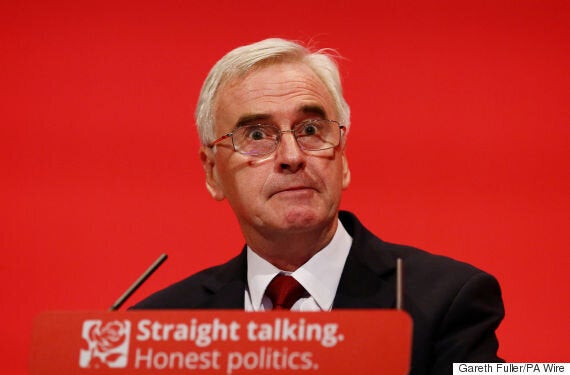 John McDonnell, now shadow chancellor, aggressively opposed Heathrow's expansion as a rebel backbencher
He said: "In my constituency at the moment, people are literally dying. They're dying because the air has already been poisoned by the aviation industry.
"They've promised us after every inquiry, no further expansion. They are liars. They have consistently lied to us.
"They now tell us if they get a third runway, there'll be no increase in noise and no increase in pollution. They're liars. They lie every time to us."
Tory London mayoral candidate Zac Goldsmith and his Labour rival Sadiq Khan were also among those to address the rally after the Airports Commission recommended building a third Heathrow runway.
Heathrow was chosen by the commission as the best way to increase airport capacity for London and the South East because it was predicted it would add £147 billion in economic growth and 70,000 jobs by 2050.
Prime Minister David Cameron is due to announce a decision on expansion by the end of the year.
Mr McDonnell, the MP for Hayes and Harlington, said 4,000 homes would be "demolished or rendered unliveable" in his constituency if the third runway goes ahead.
"At one point they were going to drive a road through our cemetery and we were going to have to dig up our dead," he said.
"I say this to any politician who might be thinking of voting for the third runway - vote for the third runway and don't expect any votes from Londoners because we'll vote you out.
"If politicians vote for it and we can't win in the courts, it will be down to people power to prevent this going ahead. So I will welcome back to my constituency, climate camp and all those demonstrators that will take action to prevent this runway being built."
Mr Goldsmith said a "catastrophic price" will be paid if a third runway is built and expanding Heathrow would make London's' air pollution problems "unsolvable".
The MP for Richmond Park said: "We know a million homes, a million families, would be subjected to noise way beyond what is acceptable, according to the World Health Organisation.
"We know that our air pollution problems in London would be unsolvable if we expand Heathrow. And we know it requires the demolition of more than 1,000 homes.
"It is a catastrophic price to pay."
Story continues beneath slideshow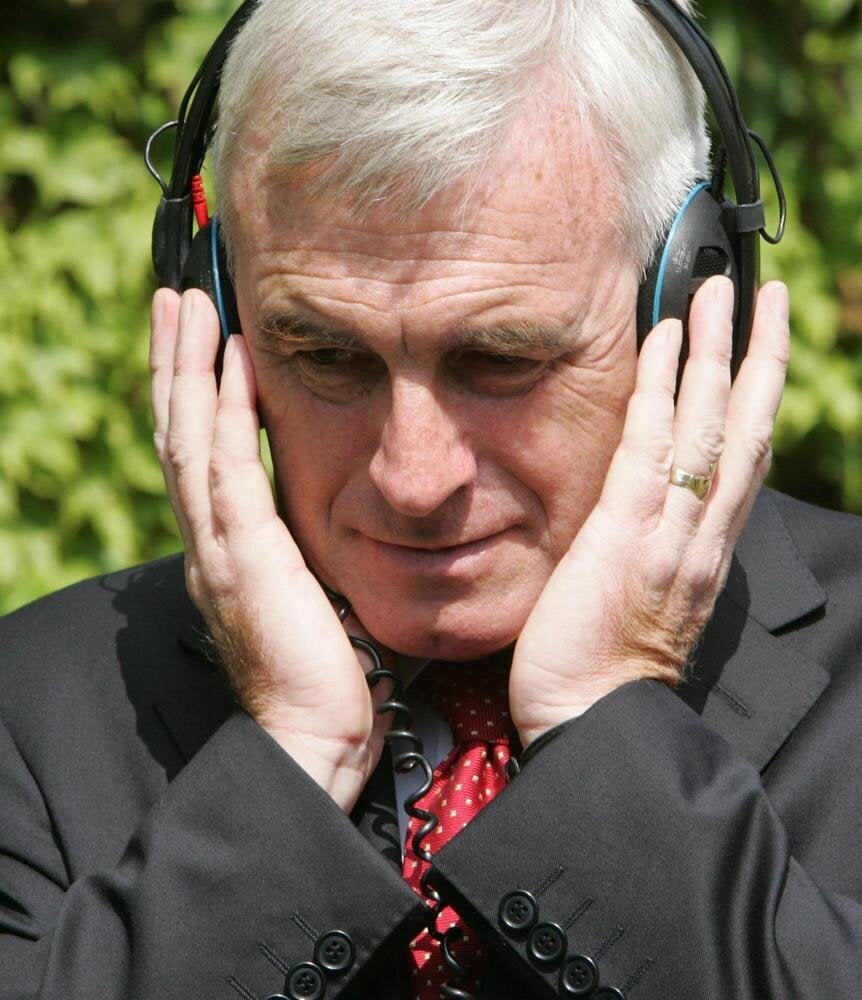 Jeremy Corbyn's shadow cabinet
Mr Goldsmith added that the Airports Commission's report was "discredited", "bogus" and "hopeless".
Demonstrators gathered outside the Palace of Westminster chanted "no ifs, no buts, no third runway", in reference to Prime Minister David Cameron's comments in 2009, when he said: "The third runway at Heathrow is not going ahead, no ifs, no buts."
Mr Khan, the MP for Tooting, said: "The UK Supreme Court two months ago held that our air was in breach of the EU air quality directive.
"Our air is a killer. It makes you sick and it's illegal. In those circumstances how can we say yes to a new runway at Heathrow airport."
Organisers of the rally said London mayor Boris Johnson was due to speak at the event but he could no longer attend.
A spokesman for Mr Johnson said he was not attending because he had a personal commitment out of the country.
"He would be there otherwise," the spokesman said. "Boris's support remains undiminished. He wishes them well."
Mr Johnson, who steps down as mayor next year, had previously proposed a new airport should be built in the Thames estuary, but the plan dubbed "Boris Island" was dismissed by the commission.
Popular in the Community