Kim Jong Un has called the isolated dictatorship of North Korea "an impenetrable fortress" in a speech at a huge military parade designed to prove just that.
With the eyes of the world upon him, Kim, just 32 and the world's most enigmatic head of state, spoke from the balcony of the palatial People's Grand Study House as tens of thousands and an unusually large international media contingent watched from their places below on the capital's Kim Il Sung Square.
To punctuate his rhetoric, thousands of goose-stepping troops, tanks, armoured vehicles, rocket launchers and a variety of missiles mounted on trucks then rolled through the square.
The event was celebrating the 70th anniversary of the country's ruling party.
Military aircraft flew in formation overhead, forming the symbol of the Workers' Party of Korea — a hammer, brush and sickle. Another group of planes formed the number 70 in the sky.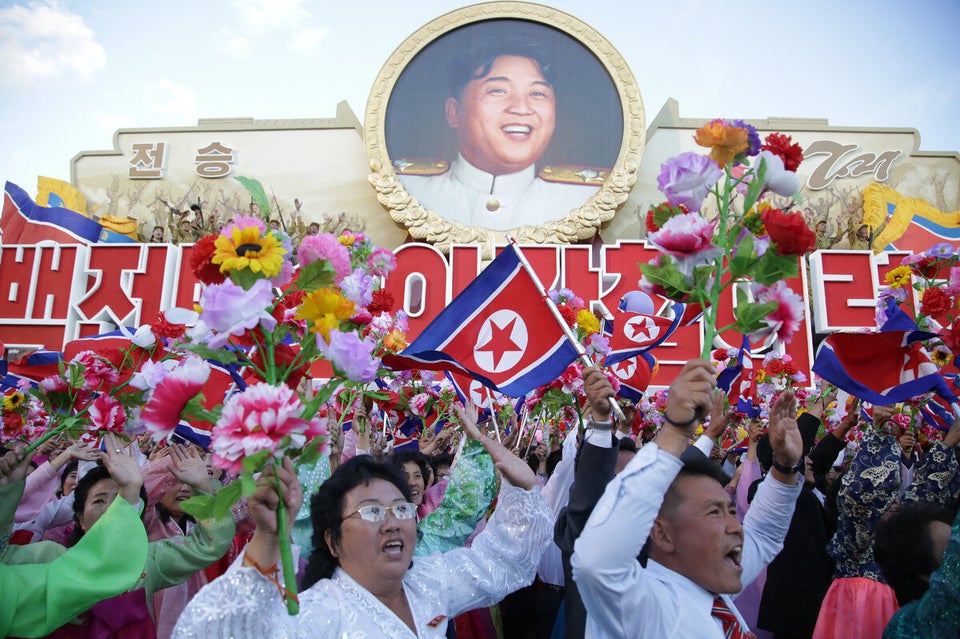 Pyongyang Military Parade On Ruling Party's 70th Anniversary
Kim walked down a red carpet and saluted his honour guard before taking the podium to deliver the speech.
"Our revolutionary force is ready to respond to any kind of war the American imperialists want," he said, flanked by visiting Chinese official Liu Yunshan and senior North Korean officials. He said North Korea's policy of putting its military first has made it "an impenetrable fortress and a global military power."
Brightly coloured floats and thousands of civilian marchers waving red and pink bouquets of plastic flowers followed the military show. Others held up cards to spell out Kim's name.
As the parade ended, Kim waved to the crowd and raised clasped hands with Liu.
But, reflecting North Korea's international isolation, no world leaders were present.
Popular in the Community